Reviews Atlanta Cutlery Corp.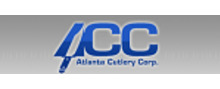 Hunting, camping, hiking and outdoor excursion remained a hobby of men since ancient times. These hobbies are not just limited to travel but also require specific weapons, tools, ornaments and other types of equipment for complete enjoyment. More than 11 million hunters are living in the United States of America. It has become a big industry now and billions have already been spent by hunters on this hobby. Atlanta Cutlery Corp is selling hunting guns, edged weapons and accessories of different brands in the United States of America for more than 50 years. They have collections of antiques from different war fronts from around the world for collectors. Our website consists of customer reviews and feedbacks regarding the products and services of Atlanta Cutlery. Are you searching for hunting and camping accessories or collectables? You may read these reviews and comments before buying.
About the Atlanta Cutlery
Atlanta Cutlery Corp was established in 1971. Their showroom is in Georgia and also selling online from atlantacuttlery.com. They are making hand made bowie, chopper and field knives. Apart from knife making, Atlanta Cutlery is selling multiple brands of the hunting and shooting industry. Some of the brands available on their online store are Battlecry, Bermejo, Camillus, Condor, Tac-Force, Shuki and others. They are offering knives, swords, axes, pistols, survival gears and antiques from all over the world. Atlanta Cutlery also offers replicas of weapons and tools used in famous movies and TV programs. Atlanta Cutlery has a subdomain or sister website dedicated to replicas, antiques and war remain of ancient times.
Products and services provided by the Atlanta Cutlery
Atlanta Cutlery or atlantacuttlery.com have different categories of goods for collectors, hunters, shooters, and for other outdoor sports and hobbies. Knives & sabres, holsters, guns & accessories, survival gear & camping tools, replicas & decoys, clothing & other wearables are their hunting assortment. For customers looking for engraved names and numbers, can have three letters per product.
Atlanta Cutlery sells licensed items used in movies and TV programs. 300: Rise of an Empire, Conan: The Barbarian, the Lord of the Rings and Game of Thrones, licensed weapons are available on their website and showroom. Home décor items and gifts are also offered by Atlanta Cutlery. Books & DVDs, vintage signs & posters, replica models, statues, nautical & maritime, locks & keys, coin replicas and many other different items are also available for home decoration.
Museumreplicas.com is their sister concern. Replicas of the Vikings, Pirates, Medieval, Steampunk, Greek & Roman, Scottish & Celtic themes are available for customers on this online store.
Compliments, Complaints and Tips for the Atlanta Cutlery
The Atlanta Cutlery allows customers to rate and write a review of their products. These ratings and reviews are available under each product thumbnail. Customers can read the feedback while visiting atlantacutlery.com. Have you already had an experience with the products and services of Atlanta Cutlery? You can also provide a review on Reviews Bird. In this way, the hunters and outdoor sportsmen looking to visit their Georgia outlet or have plans to order over call or through their shopping cart could have an idea before ordering.