Reviews Vivino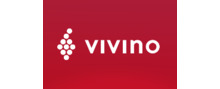 Many people enjoy wine at their table whether it is a special occasion or just dinner. Some people drink wine before a meal to improve appetite or during a meal can enhance and complement the flavour of food. Wine can make social gatherings more memorable. Drinking wine is enjoyable and always part of a celebration.
Wine is an alcoholic drink that is made from fermented grape juice. There are different varieties of wine depending on different factors like location, fermentation, kinds of grapes etc. There are also different kinds of wines made of different fruits and also from rice. Drinking wine has lots of benefits like it is rich in antioxidants, it may help combat inflammation and if consumed in moderate amounts, wine may have reduced rates of heart disease.
About Vivino
Vivino is an online shop that offers different kinds of wine. It is the world's largest online wine marketplace and most downloaded wine app, powered by a community of millions. Vivino's app suggests personalized wine recommendations, making the purchase of wine more fun and accessible for wine drinkers.
Vivino was founded in 2010 by Heini Zachariassen and Theis Søndergaard in Denmark. Vivino now has a wide database of more than 12.5 million different wines and has 50 million users. It increased its stocks and sales because Vivino made its app a marketplace for as many wines as it can. They increased their database to increase products and users by asking people what is the right wine for them. They research what people consider as a good wine then synchronizes with these companies to be part of their product line.
Products and Services of Vivino
Vivino has two platforms, the app and their website. The Vivino website offers a variety of under different categories. They have six categories which are red, white, rose, dessert, sparkling and fortified and under each category are a different collection of wines. Their website shows different search options like per country, wherein you can choose a country and several wines from there will be shown. Then the wine styles category shows different styles of wines like Spanish Roja red then Italian red, etc.
When you clicked a photo of the wine you selected you can see where it is available in your country or where you can buy it. You can also order online but first, you have to register on the Vivino website then go through the usual process of ordering online.
Compliments, Complaints, and Tips For Vivino
Have you ever purchased from the Vivino page? If you have, we strongly encourage you to share your experience and feedback. One of the best ways to do this is to leave a customer review online at ReviewsBird.com. We will appreciate your honest opinion whether good or bad. This will surely help other customers and Vivino as well.