Reviews eCig-City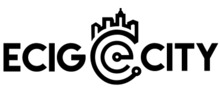 A vape shop refers to a retail outlet that focusses on the trade of electronic cigarettes products. There also exist online vape shops. Typically vape shops offer various e-cigarette products, with many of the vape shops not selling e-cigars products from the widely known Tobacco companies. Vape shops are becoming popular with statistics indicating that in 2013 online search engine searches on vape shops were more than those of e-cigarettes. It is also indicated that one-third of all e-cigarettes sales happen in vape shops. Regulation on the industry is beginning to recognize vape shops with the Food and Drug administration guidelines stating that all vape shops that prepare or mix e-liquids or modifies or mix any e-cigarettes should be regulated as a manufacturer of tobacco products. Periodically vape trade shows are organized and have a collection of seminars, product vendors, and networking opportunities, parties, and gifts.
About eCig-City
eCig-City is an online vape shop that is a continuation of brick and mortar vape shops located in California. The shops operate from Monday all through to Saturday from eleven in the morning to midnight and Sunday from 11 am to 8 pm PST. On the other hand, the online shop operating hours are Monday through to Friday from 5 am to 1 pm. The company also strives to offers a quality client experience, and in case of any question, one can always contact their online support and call their toll-free number. The company has standardized its prices, and all its products have matching prices on the brick and mortar store and the online site. The company also has a clear shipping policy, and its shipping services are offered by a reputable shipping company, the United States Postal Service. Orders valid for free shipping are also shipped through the United States Postal Service.
Products and services of eCig-City
eCig-City offers its products in various categories, including devices, E-juice, hardware, and sale. In E-juice, one can shop by size and by flavor. One can find multiple flavors such as fruits, desserts, candy, creamy, and Tobacco in flavors. In size, one can find various sizes, including 60ML, 10ML, 100ML, and 30Ml. The different E-juices that one can find include Salt Nicotine E-Juice, Super Saver Juice Sales, Juice Bundles, and Pre-Filled Juice Pods/Cartridges. In devices, one can find Pos systems and box mods. In box mods, there are categories such as mechanical mods, squonking mods, and Starter Kits. In pod systems, there are replacement pods, salt-nicotine –ejuice, and pre-filled E-juice pods.
Compliments, complaints, and tips for eCig-City
Have you experienced eCig-City? Have you shopped at for eCig-City? What about their client service? How is it? Would you recommend for eCig-City after-sales services to others? How's their shipping? How long does it take? Are you able to track your order? Do they have a return policy? How long is the return policy? Do they specify how a returned product should be? Would you like to leave a complaint or a tip regarding the company?? If you have used their products, leave a customer review on ReviewsBird.com.