Reviews Exam Edge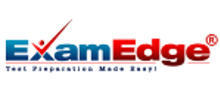 How do you prepare before sitting for an examination? If you did not revise for the exam, you might face exam challenges. Exam Edge works with institutional partners to offer exam practice questions in various topics and subjects. They help students get the courage to sit for their examinations by providing their tests online. Do you want to know about Exam Edge? Read their previous online customer reviews about their services before you take the tests so that you can be sure that they are legitimate.
About Exam Edge
Founded in 2006 in Pennsylvania, they help you pass your examinations through their tests. They developed examination questions that had a similar format to those offered in schools and higher institutions through experts. Exam Edge provides practice questions to over 1600 subjects and more than 26,000 exams in many areas. Such also includes professional certifications in education, healthcare and business, and college and high school tests. You contact them through the email address support@examedge.com or give them a call for enquiry through (215)-853-2943. The questions are available on the website 24/7 a day and can be accessed anytime. If you are not ready to sit for an examination, you can visit Exam Edge and take a test similar to the one you will be sitting on to prepare for the actual exams and don't forget to go through their reviews as well.
Products and Services of Exam Edge
Exam Edge provides practice exam questions in various niches. They include business, accounting, college placement, financial, dental, healthcare, government, international, high school, nursing, medical laboratory, pharmacy, optometry, radiology, technician, teaching, service industry, veteran, fitness and nutrition. Access to the tests is unlimited and you can take them wherever you are. The examinations are available and you can take them as many times as you want. You will not only answer the questions but also get explanations about whichever test question you are answering. The examinations are priced differently depending on the type of examination you want to prepare for and you will also get a certificate after completing a test. If you do not want to take a test and have a question, you can send it to them via their contacts and your question will be answered. You also do not need any software to access the examinations because you can do this on the website. You could refer friends to the website for the exam practice questions. Exam Edge also offers gift certificates, where anyone can purchase a certificate for a friend so that they may be able to access the practise exam questions on Exam Edge.
Compliments, Complaints and Tips for Exam Edge
Have you done the practice exam questions in Exam Edge? How was your experience with the website? Did you pass or fail your actual examinations? Were their services helpful to you? Would you like to refer other people who are preparing for exams? Please share your customer feedback about the experience you had with Exam Edge for others who are yet to do their exams.