Reviews Harley Davidson Footwear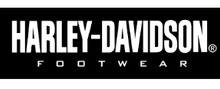 Motorcyclists
, especially those who are fond of riding, touring and heavy bikes, use special clothes and shoes. Most of the clothes and shoes are made from leather. Bikers' boots are long boots that are above the ankle and below the knees. The heels are low to control the bike gear and brakes easily. They are made with heavy leather for safety and also include other safety features to secure the legs, ankle and feet of riders in case of an accident. Bikers' touring or motorcycle boots are typically made for asphalt roads, city streets and highways.
Harley Davidson Footwear
is one such company that is making bikers' touring and adventure trip shoes. Harkey Davidson Footwear is the Brand of Harley Davidson Inc., the manufacturer of Harley Bikes. Is anyone from our readers interested in knowing more about the HarleyDavidsonFootwear experience? Customer reviews on our website can serve the purpose.
About the Harley Davidson Footwear
In 1903, Harley Davidson Inc. was started by the idea of four individuals in Wisconsin. Wolverine World Wide Inc., located in Michigan, is manufacturing shoes for Harley Davidson Footwear. Harly Footwears' official website is harley-davidsonfootwear.com. The shoes can also be bought from Harley-davidson.com. Harley footwear is made for men, women and even kids. However, they are more focused on adults footwear who are fond of riding street bikes.
Products and services provided by the Harley Davidson Footwear
Harley Footwear
offers all types of footwear for men and women for bike riding. For kids, they are not focused and have only three kids articles on their website. Shoes are made with full-grain leather and rubber outsole. Metal plates are also used in toes to keep them in shape and save the rider from injuring their feet. The long boots also come with a plastic innersheet to secure the rider shin.
In the men category, they offer boots, sneakers, wedges and safety toe boots. The men collection include; motorcycle boot, casual footwear, riding and sneakers. In the women category, they are selling boots, sneakers, sandals, heels and safety toe shoes. Similar to men, there is a women collection including motorcycle boot, casual footwear, riding and sneakers. Shoes are black, brown, white, off white, grey, tan, red and army pattern, offered with buckles, straps and lace-up styles.
Harley Footwear is also available on all the Harley-Davison dealerships around the United States of America. They can also be ordered from the online store of Harley Bikes and Harley Footwear. You can join the live chat to take further advice on their offers, shipping terms, return policy etc. Harley Footwear is also interacting on most social media platforms, where you can also watch the demos and videos, and can get updates on the upcoming variants.
Compliments, Complaints and Tips for the Harley Davidson Footwear
Harley Footwear takes interest in customer reviews and feedbacks. They have a feedback tab on the right border of the website. Their existing customers can also give their suggestions here on ReviewsBird.com because your experience can be worthwhile for someone looking for a tour or adventure ride wearing riding shoes.