Reviews Lovimals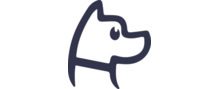 One thing any pet lover cannot get enough of is pet-related accessories. However, when shopping for such accessories, finding the right item that matches your preferences and is specific to your pet can result in hours of tiring and tricky research on the internet. Lovimals is one of the many competitors in the market that offer a possible solution through a catalogue of customisable pet gifts and accessories via an online shop.
About Lovimals
Lovimals is a part of Jungle Creations which is a company that manages several brands. Lovimals is a company that sells customised pet accessories however, it is mostly a community on social media that consists of pet enthusiasts. From pet-related problems to viral cat videos, everything animal-related is shared here. Moreover, they have an online shop where they offer multiple pet-related merchandises, for instance, a coffee mug that has your pet printed on it.
Furthermore, they deal in a variety of customizable accessories such as socks, drinkware, blankets, pillowcases, etc. They also have a hand-drawn section where you can get your pet's portrait made for any accessory. Lovimals also is a website where you can get pet information, their 'Encyclopawdia', 'Adoption tails' and 'Pets Talk' provide information as well as people's stories and memorable events with their pets. Simply put, Lovimals offers pet-related accessories and also a community for pet owners.
Products and Services of Lovimals
Lovimals can be easily confused with products meant for pets, however, that is not the case, they only sell products for pet owners that are looking for something pet-related. For instance, you can purchase socks that have your pet printed on them or you can get a framed art print of your pet. Their products can potentially provide a way for you to pay tribute to your pet. Moreover, they have a list of items under one catalogue, they also provide face masks, sliders, blankets, water bottles, etc.
Furthermore, Lovimals' return policy states that any unused products can be refunded within 30 days of delivery except for perishable items. Additionally, delivery time is less in the U.S however, it will take a longer time if the order is from any other country.
Do Lovimals have coupons?
Yes, they do have coupons however you can check their discounts on their official website. Also, coupon codes might expire. It is advised to contact them on their email for further information.
Shipping charges for any product from Lovimals depend on the weight of the final package. Their policy on placing orders also states that within 24 hours, any customizations or cancellations can be done by the customer.
Compliments, Complains and Tips for Lovimals
If you have purchased customized pet-related accessories from Lovimals or are planning to, you are welcome to leave your reviews on ReviewsBird.com. That way, it will help other customers to make their minds on whether to buy from Lovimals or not. Furthermore, customer feedback and customer reviews can help the company improve its products and customer service and overall enhance the customer experience.