Reviews Audio Advice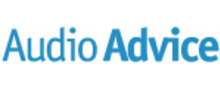 Imagine yourself in a peaceful evening at your home with some wine and light music playing from your audio system. Or perhaps that audio system adding life right into a party? If you are looking forward to instilling life into your home audio/video technology, read on and find out about Audio Advice. It is an A/v retailer which has bagged the Bravo award for "Best Place to Buy a Home Media System" from Metro magazine. But, how to know if Audio Advice is that good? Read some customer reviews to figure out what people have to say about them.
About Audio Advice
Headquartered in Raleigh, North Carolina, Audio Advice is a speciality consumer electronics retailer. It was founded by Leon Shaw in 1978. It specializes in smart home tech, home theatres, and portable, high-end audio. Having won over seven awards they also specialize in home networking and security systems, Home automation and control systems, and finally, lighting control systems and shading systems.
They have a curated selection of brands and products which are tested before they are added to their stores. Their staff at their stores Raleigh and Charlotte then provide immersive demonstration and live experiences of these products to the buyer. Further, one can hire their designers and installers to set up and install the technology right at the required place. The company even scores on CSR by supporting the Helene Foundation.
Products and services of Audio Advice
The company features televisions, projectors in their catalogue as well as different modifications of furniture to sit on and embrace their home theatres, amplifiers, streaming media players. Moving towards home tech, they can integrate speakers right into the wall or even in the ceiling! And, talking about speakers, one can buy the tower, centre channel, and surround speakers from their collection as well. Showcasing four different types of headphones and Bluetooth turntables, CD players, and several types of cables, Audioadvice indeed hosts diverse options to choose from. All these products can be returned within 30 days if not found satisfactory.
Home Theater Designer
An intriguing feature of their brand is the 3D interactive home theatre designer. It helps you visualize your media room layout by drawing from the principles of virtual reality. In layman's terms, on computer software, you would first configure a room virtually by defining the room dimensions and adjusting the lighting and seating. Next, by selecting the screen and speaker variant you could scrutinize the room from all angles. This gives you an impression of what the a/v setup would look like once in place.
Complaints and compliments for AudioAdvice
But does the a/v realtor deliver the quality it promises? How can one find out? Check out the reviews posted by people who have already bought from them. And, along the lines, have you ever bought from them or perhaps consulted them for the technology? Do leave us feedback describing your experience with them. Like they say, "when you learn, teach. When you get, give".