Reviews Avid Hemp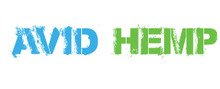 The world is continually changing, which has greatly influenced many aspects of our lives. Today there are multiple products such as cannabis oil and marijuana that are becoming legal, which has encouraged buyers to be more and more interested in using these products and has invited various options and opinions. Hemp and CBD have lately been used to treat a variety of anxiety and physical health-related issues. CBD and HEMP products have become widely available and can be found on local stores and drugstore shelves. However, it is important to know that not all CBD products are made similarly or are from identical cannabis types. CBD products have a long history. It is believed that CBD were part of the ancient society. The first recorded case of its use is thought to have been around 2727 BC when China's emperor sheng utilized cannabis-based tea to relieve various health ailments including malaria, poor memory and gout. CBD use has since then significantly spread though the spread isn't much documented. A team from Illinois University in 1940 for the first time isolated CBD proving the fact that the cannabis plant had active compounds that didn't comprise the psychoactive qualities that the plant was commonly associated with.
About Avid Hemp
The story of Avid Hemp dates back to many years ago when its founders started to advocate for research into Hemp's medicinal value. The company was then launched after hemp-derived therapies, as well as CBD products, were legally allowed. Today the company already has more than two decades of experience in advocacy and research of Hemp and its products. The company cares for its client's privacy and has a clear privacy policy. When registering or ordering on the site, the company only asks for details that will help a user's experience such as the email address, name, and phone number and doesn't share them with anybody. The company has an FAQ section that the most asked questions are answered.
My Favorite Online Shops & How I Order
Products and services of Avid Hemp
Situated in Tampa, Florida, Avid Hemp specializes in offering its products in various categories which include CBD oil, CBD capsules, CBD gummies, CBD flower, CBD disposable cartridges, CBD for pets, CBD vape juice, CBD Keto oil, CBD Topical, CBD for sleep, CBD flower, among others. In CBD gummies the company offers products such as CBD gummy rings, CBD Gummy worms and CBD bears. CBD. The company top seller products are CBD Gummy Rings 500mg 30ct, CBD Gummy Bears 1,000mg 60ct, CBD Relief Balm 1,500mg, CBD Flower Hawaiian Haze 7 Grams, CBD Oil 1,500mg Mint, D Relief Balm 750mg, CBD Chill Gel 100mg and Summer CBD Oils.
Compliments, complaints, and tips for Avid Hemp
Have you experienced Avid Hemp? Have you had to experience their client service? Would you recommend,Avid Hemp after-sales services to others? How's their shipping? How long does it take? Do they have a return policy? Do you have a complaint or a tip regarding the company? If you have used their products, leave a review on ReviewsBird.com.