Reviews Brain Sensei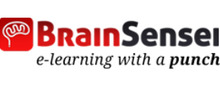 Project management has emerged as one of the most demanding subjects and millions of jobs have been filled by project managers and millions are waiting for the right candidates. Project Management Professional (PMP) and Certified Associate in Project Management (CAPM) are Project Management Institute (PMI), United States of America registered and renowned certifications. Students from around the world are striving to get admission and get certified from the leading project management institute. PMP and CAPM include analytical, responsive, and fusion-based approaches. It triggers a professional to achieve work or business-related goals in a smart and performance-oriented approach.
These certification courses are also offered online by PMI for distant learners alongside face-to-face learning. Employers around the world recognize these certifications and prefer holders of certifications from PMI among other applicants. The Brain Sensei is an online platform that offers preparatory lectures and material to take the PMP and CAPM certification exams. If you are interested in taking the PMP or CAPM exams, our website has customer reviews or student reviews and feedback that can guide you to plan your online preparation.
About the Brain Sensei
John Estrella and Chris Stafford are the founders and mentors of Brain Sensei or brainsensei.com. Both of them are certified project management professionals. While preparing for certification, they came across the fact that the course material is extensive and consists of lengthy prerecorded lectures. Therefore, they came with the idea of making learning interesting and less time-consuming. Accumulating their experience of managing different projects, they came up with the idea of story-based learning. This idea became the base of the Brain Sensei online learning portal for students who want to take the PMP and CAPM exams in the future.
Products and services provided by the Brain Sensei
As mentioned earlier, the Brain Sensei PMP and CAPM preparatory courses are story-based. The PMP preparation course consists of 9 learning modules, 800 exam questions divided into 4 parts, assessment, story challenges, knowledge progress tracking system, and availability of the instructor to talk to the students. Similarly, the CAPM course also consists of 9 learning bundles, 600 exam questions divided into 4 parts, and all other aspects of learning and tracking offered in the PMP eLearning program.
There are other resources like frequently asked questions and learning and practice guides. They also provide a handbook and exam outline to provide possible guidance to attempt the certification exams. Brain Sensei also provides a free trial of a single module to access the material and teaching abilities of the preparatory methods and techniques.
Compliments, Complaints, and tips for the Brain Sensei
Are you a student of the Brain Sensei? Have you already taken the certification exam of PMI after getting prepared from the Brain Sensei modules? If so, leave your comments on our website, ReviewsBird.com. Your experience with the Brain Sensei can be supporting for others looking for similar learning possibilities.
The Brain Sensei also has student reviews and ratings on its website. Students have left in detail comments regarding the approaches, techniques and learning material. They are available for every website visitor for making a perception before ordering the course.