Reviews Cloak Supply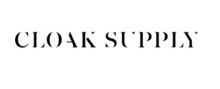 Have you found the right sunglasses for yourself that suit you best? If no, then here we present to you Cloak Supply, a sunglasses brand. A brand that aims to provide you with sunglasses that matches your facial features. You no longer have to wear a sunglasses that does not even suit you just because it is in fashion. Cloak Supply deals in a variety of sunglasses making you look cool and chic. You can shop from their website selecting from a range of luxury glasses. So for that, it is important to read the reviews given by the customers online. Online reviews help to make your buying choices easier. You can easily rate the brand and pick products of your choice in a much convenient way.
Cloak Supply
Cloak Supply deals in luxury sunglasses and aims to match the sunglasses to your facial features. They have denied the one-sunglasses-suits-all-policy. According to them, one pair of sunglasses don't need to suit every individual. So they came up with a variety of quality sunglasses and aim to match them with your features. They claim that one should wear sunglasses that fit on them perfectly and looks beautiful in every way. It is more than a fashion sense and an accessory. They are a weapon for your personality. But you have to find the perfect pair that defines your personality. The sunglasses define you, so you should choose them wisely. You can shop their wide variety of sunglasses from all over the world.
Services of Cloak Supply
Cloak Supply deals in a number of services. They offer 'Virtual Personal Styling Consultation' to the customers. In this service, you will have to give a fit quiz, and their virtual styling consultant will do the rest. You can also email them at info@cloaksupply.com with your picture and they will match the sunglasses for you. They will also answer your questions about which sunglasses you should choose. Another service that they provide is Concierge Styling. Here the stylist comes to your home and gives you a chance to try the sunglasses that fits you best. This service is available for Manhattan only. The fee for this service is $50. They also offer Styling Parties-Sip Style Shop! In this service, you can have a gathering with your friends and then the stylist can come to your venue for the trial. The style consultants bring the sunglasses for you and your friends based on the fit quiz you solved.
Do you want to know about their return policy? Then the good news is that if you are not satisfied with your purchase then you can return it for a refund within the next 7 days. The return shipping cost will be charged from the refund. They offer USPS Priority Mail 2-Day, 3-Day on orders from the USA. They also offer insurance on the product, so if your order gets lost somewhere along the way, they can replace it.
Compliments, Complaints, and Tips for Cloak Supply
If you have shopped from Cloak Supply then do leave your comments on reviwesbird.com. How was the customer service? Did you have a smooth experience shopping from them? Give your suggestions and so that other customers can also take benefit from your experience and feedback. Customer reviews help them to choose which company they should opt for buying sunglasses and styling.