Reviews Dot & Bo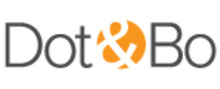 Home decoration has an exciting history. It is recorded that it started when cave dwellers painted images on their walls. It was, however, until the 18th century that it stood on its own. This period was characterized by luxurious items becoming affordable for ordinary people. Until this time, things such as beautiful houses were only a reservation of the rich, who used elegant furniture as status symbols. In ancient Rome, the Romans enjoyed the display of their wealth through their lifestyle and homes. Places and houses inhabited by the wealthy, such as banqueting halls, were lavishly decorated with mosaic designs on the floor and wall morals. The Roman furniture were custom-built to accommodate their rigorous need. Typical Roman furniture, such as chairs and tables, were characterized by designs such as clawed feet.
About Dot & Bo
Dot & Bo is a startup that is growing rapidly and transforming how individuals decorate their homes. The company has a story-centric experience that inspires product engagement and discovery. Dot & Bo is dedicated to encouraging the design-savvy community to build offices and homes of their dream. It is located in San Francisco and is a source of daily curated inspiration, hand-picked modern décor, and furniture. It also offers expert designer tips. Dot & Bo launches fresh design collections daily, offering its client something new that they will discover. The company is also backed by some of the leading investment firms, such as Oak investment partners and Trinity Ventures. It also has a well-experienced team that comprises of entrepreneurs with a vast background in building successful businesses.
Products and services of Dot & Bo
Dot & Bo is dedicated to ensuring it offers client's homes with a transformational experience. Depending on the niche you want Dot & Bo has a product to offer your home the look it deserves, these includes decor & pillows, bed & bath, furniture, and rugs. The company strives to ensure that client gets even a better after sales experience. It has an open shipping policy. It ships its products within four days of purchase and client will have them delivered at their door step within 10 days of purchase. However for custom made products they are shipped within 10 days and delivered within 15 days.To have the exact shipping details there's a shipping section on the site where clients can always have a look. If there's an issue with a product it can always be returned within 14 days of purchase
Compliments, complaints, and tips for Dot & Bo
Have you experienced Dot & Bo? Have you shopped at Dot & Bo? What about their client service? How is it? Would you recommend Dot & Bo after-sales services to others? How's their shipping? How long does it take? Are you able to track your order? Do they have a return policy? How long is the return policy? Do they specify how a returned product should be? Would you like to live a complaint or a tip regarding the company? If you have used their products, leave a customer review on ReviewsBird.com.
MYSTERY ONLINE CLOTHES SHOPPING CHALLENGE w/The Norris Nuts