Reviews Ellie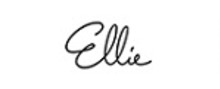 Are you a crazy gym or sports lover? Then activewear outfits are never enough for you, and you had to keep buying more and more. Well, now you can skip the buying part and subscribe to Ellie to get your activewear outfits every month on your doorstep.
Ellie is a curated monthly activewear subscription. They offer their shipping within the United States with free ground shipping for Ellie customers. You can not return your items from the collection you received, but you can return the entire collection within 30 days in the original condition.
Can I skip a month? Can I cancel my Ellie subscription? You can get your questions answered by contacting their customer service. Drop your reviews after shopping from this store and let other customers know if it is worth it.
About Ellie
Ellie does not only have bottoms, tops, and a workout outfit. It also has workout accessories like; Marika Agility Cones, Yoga Grip Gloves, face masks, water bottles and wrist bands, e.t.c. The materials used in the making of these products are lightweight and moisture-wicking. They use polyester, spandex, Coolmax gusset, nylon, e.t.c in their materials. The colors are prints are fashionable and modest. They also use recycled materials in some of their items. They make their items in a way that allows them easy and comfortable working out.
Product and Service of Ellie
This store does not ship its items internationally and in US territories, but you can order them within all the 50 states of the US. They also have free ground shipping. Also, they provide express shipping to some parts. The standard shipping timing is 6-9 days. If the monthly collection you received does not match your taste, you can send it back and shop exclusive to make your look. But you have to return the entire collection to get a new one. They can not cancel or change the order once placed. But you can contact for exchange once you receive it.
Subscription Policy of Ellie

Ellie works on a monthly activewear subscription. They announce their new collection every month, and if you do not like the collection, you can skip that month within the 1st-4th date, and they will not charge you for that month. They offer three subscription types; 2 item boxes, 3 item boxes, and 5 item boxes with different types of items in each. Your subscription renews each month on the same date. Ellie subscribers can purchase additional outfits every month without creating a duplicate subscription. If you feel like shopping, you can visit the site any time and shop their exclusive even after skipping a month. Purchasing two subscriptions or purchasing a new type of subscription will always create two subscription.
Compliments, Complaints, and Tips of Ellie
If you liked shopping from this store, let us know your experiences and feedback. We want customer reviews, which can help this store get better. We request you to list all the drawbacks, tips, pons of this store. You can drop your reviews on Reviewsbird and help other people shop.