Reviews Everlane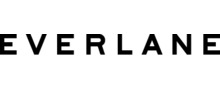 Radical transparency is a term used in business, politics, education and many other fields around the world. Radical transparency is a broad terminology that includes all the costs, expenses and margins on the finished product or service. In the present era, Politicians, Businessmen and educationists around the world use this term to justify and satisfy their audiences regarding their costs, benefits and earnings in any government contract, educational project and product developed for consumers. Within the business field, many organisations provide transparency of cost and profits to their customers to attain their trust and brand loyalty. Companies are now disclosing their cost of manufacturing and expenses incurred to manufacture the finished products.
Everlane, being a fashion brand has provided the similar radical transparency that has been followed by the businessmen of the present era on their public portals. Everlane has provided a complete breakdown of what they are charging from their customers which include material, labour, transport, duties and profitability on retail price. The online shop category of our review platform has customer reviews and feedbacks regarding Everlane products and services. Consumers who intend to purchase their next fashion article can read these customer reviews and their experience to plan out what they can avail from Everlane.
About the Everlane
Everlane is a radically transparent company registered in the United States of America. They have stores in Prince street-New York, Valencia Street-San Francisco, Abbot Kinney-Los Angeles, William Burke-Brooklyn, Stanford-Palo Alto Shopping Centre, Boston Seaport and Austin. Everlane is a woman and man clothing store that has manufacturers from around the world. Their products are hand-stitched and supplied to their customers from online store and sold from retail outlets after a quality check.
Products and service offered by the Everlane
The products and services offered by Everlane are divided into women, men and denim categories. Within the women category, they have T-shirts, dresses, jumpsuits, tops, shorts, denim pants, outerwear, sweaters, sweatshirts, sweatpants, swimwear, activewear and intimate apparels. In women accessories, they offer sneakers, boots, bags, backpacks, facemasks, gift cards etc. Their men's range includes T-shirts, casual shirts, sweatpants, polo shirts, denim pants, shorts, activewear and underwears as well as accessories like sneakers, backpacks, bags, facemasks, gift cards and other accessories related to men fashion.
They have a separate category of denim which includes both men and women denim attire. The denim attire includes skinny, slim, straight, skirt, shorts, jacket, athletic style and many others in the common use of American consumers.
They are also offering allied services like sneaker sticker replacements, affiliate program, order returns and gift cards reimbursement. An accessibility option is also coded on their website to provide support to consumers with disabilities.
Compliments, complaints and tips for the Everlane
everlane.com keenly observes every rating and review that their customers leave on their website under each brand. Are you an existing customer and have experience of wearing Everlance attire? You can leave your feedback on our landing page. Your honest advice can be of worth to the readers and consumers looking for clothing and accessories sooner or later.