Reviews Gemvara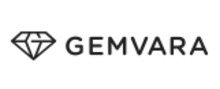 Jewelry
carries important meanings. Rings, earrings, chains, etc, are all meaning-infused jewelry. They always tell a story or serve as a reminder of someone or something very important. Since this is so, then it pays to have jewelry of top-notch quality, rings that do not fade as their meanings do not fade. You need perfect jewelry for yourself or to gift someone special. Many companies claim to offer perfect jewelry. But before finalizing your decision, you must read the reviews about their products. Let us help you in reading the customer reviews and feedback of some customers. This can help you have a good experience.

About Gemvara
Gemvara is an online jewelry company that was founded by Jason Reuben and Matt Lauzon in 2007. They make different types of jewelry to order in a one-of-a-kind manner and as their customers want it. They claim to make their jewelry from the highest quality materials and by paying meticulous attention to detail while crafting. They also claim to have a wide selection of jewelry for their customer to choose from.
Products and Services of Gemvara
In Jewellery they include bracelets, necklaces, rings, earrings, etc. In metals, they have silver, gold, white gold, rose gold, palladium, platinum, etc. In wedding Jewellery, they have a vast variety of women's engagement rings, women's wedding bands, men's wedding rings, men's wedding bands, matching engagement rings/bands set, matching partner sets, etc.
They have a collection of Birthstone Jewelry, Moments, Minimalist, Love & Pride, Best Sellers, Anniversary Gifts, Mysilpada, Gemma Gray, and Gifts. They offer gemstones which include amethyst, blue sapphire, emerald, ruby, diamond, moissanite, and morganite.
In jewelry items, they have Stone Bar Stud Earrings, Flowering Stud Earrings, Luxe Karma Ring, Luxe Petite Karma Bracelet, Atlantis Band, Love Letters "A-Z" Pendant With Gem, Amethyst, Lotus Ring, etc.
They offer many services for their customers. They offer to resize or repairing services to their customers. You can get your jewelry repaired or resized at any time by them. Currently, they offer free shipping to the United States and Canadian customers. Some expedited delivery requests may require an additional charge.

They offer a 45-day money-back return policy on your custom-made Gemvara piece. Just send your jewelry back in its original unworn condition, with the tag attached, for a full refund - it's that simple. All you pay is the return shipping. See their returns page or call Gemvara Jewelry Consultants.

Complaints, Opinions, and Suggestions for Gemvara
Have you ever purchased jewelry from Gemvara? Do you like their jewelry? How was their customer service? How would you rate the quality of their products? How would you rate the affordability of their products? Would you recommend Gemvara to others? Would you like to give suggestions to the Gemvara? This will help them in improving their products and services. Kindly drop an honest review about shopping from Gemvara.