Reviews Gold Elements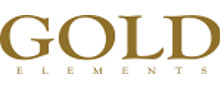 Living in the world of today, where every day a person has to expose to sunlight, pollution, dirt hence, are bound to get interacted with germs and an unhealthy environment. This directly affects health and has adverse effects on skin and hair. Skin is a vital part that has to be taken care of with all the other bodily issues. However, it is necessary to nourish your skin and help it to be healthy and intact. For that various skincare products are available in the market but you are not sure of the ingredients used in it. One such competitor that has emerged for giving your skin healthy food is Gold Elements.
About Gold Elements:
Gold Elements is a cosmetic brand that has taken responsibility for giving life to the skin. It provides a range of skincare products made up of natural ingredients from deep trenches of the earth for skin and treating skin issues. They bring forth an innovation of gold-infusion products. Gold Elements is a US-based company and have several ground stores in United State. It also has an online store and many branches abroad.
Gold Elements is specialized in an infusion of Gold in their products and every bottle, package, or tub of its products contain either 24k gold, black and white truffles, pearls, or a combination of those. Moreover, Gold Elements is differentiated from other gold infusion brands in a way that they add truffles to their product.
Products and services provided by Gold Elements:
Gold Elements has numerous products available not only for rejuvenation of skin elements but also treating skin problems because gold and truffle has intrinsic properties which provide a slew of benefit to the skin. Gold Elements provides both men's and women's collections and the products they offer include serums, cleansers and toners, moisturizers, masks, scrubs, body butter, infusion kits, hands and nail cream, mega line, D'OR, Aurarius and gives age treatment essentials. Moreover, Gold Elements also offers a luxury spa for their customer and also provide home services.
Gold Elements have an efficient shipment policy as they shipped the same day you place your order and ship worldwide. Delivery time is 2-4 days excluding all the circumstances which may cause delay.
Gold Elements helps their customer to return products and for refunding, the product should be in original packaging, unopened, and with all accessories within 7 days of receiving the order. The company accepts exchanges within 14 days after product arrival. The company takes care of the personal information taken from customer and keep them confidential. Gold Elements give a live service on their website where you can contact the team and ask queries.
Compliments, complaints, and tips for Gold Elements:
If you have ever tried any of the products of Gold Elements or you are going to then please write us a review of your entire experience and feedback. Also, Do you have any complaints? or tips or wants to compliment, we encourage you to share them freely on our website. Customer review is always important.