Reviews HoneyLove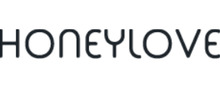 Shapewear has an amazing history. They gained popularity in the 16th century. They were designed for carving the body and generating a small waist. They were largely a women's wear through at times men also wore them. Their popularity, however, experienced a decline at the start of the 20th century. Most of the shapewear were at the time made using an elastic fabric that ran round the torso and at times the hips, having a completely smooth look. Their function and shape changed as fashion and beauty trends evolved. In the 20s, their main function was to hide and bind curves. In the 6os women would begin using them to support and control their bottoms, with control panties and pantyhose increasing in popularity. Presently there is a wide range of shapewear products available for women, with varying level of comfort, quality and compression. There's a new shapewear generation that is coming up, one that is directly joined with clothes, permitting women to look both amazing and stylish.
About HoneyLove
HoneyLove is a company that was inspired by the story of its founder Betsie Larkin. She designed Sculptwear as she required shapewear that was more dependable to wear during her live performances to help her have a more confident and comfortable feeling ensuring better performances. For the past eight years, Betsie Larkin has been an artist and singer and who have released songs with some of the top producers globally.Betsie Larkin has also released two solo albums and toured with Armin van Buuren. She knows that it is incredible to perform in front of large audiences, but it can also be scary. This is because of the thousands of eyes in front of you is pressuring you to do your best. To help in boosting confidence, she initially tried shapewear to find further support in her stage outfits, but the shapewear she got squeezed and rolled down to the wrong places failing to deliver the shape she wanted. To come up with the shape that she wanted, she developed Sculptwear.
Products and services of HoneyLove
The company offers its products in various categories which include, superpower brief, SuperPower Short, Queen Brief, SuperPower Thong and LiftWearTank. HoneyLove Sculptwear is unique as compared to traditional shapewear in that, while traditional shapewear has the right idea, it has the wrong execution. Sculptwear Top of the line products are diverse and thus the name Sculptwear. Sculptwear is made with a female-led intention and innovation. They help the wearer have a fabulous feeling so that they can have the confidence to face the world. Sculptwear has three main technology types, the shift and lift, where its high-length products such as BoostBands which help in lifting the bottom and shaping thighs. The other one is target compression, which allows enhancing the shape of targeted areas and prevents garments from rolling down.
Compliments, compliments and tips for HoneyLove
Have you experienced HoneyLove? Have you shopped at HoneyLove? Have you had to experience their client service? Would you recommend, HoneyLove after-sales services to others? How's their shipping? How long does it take? Are you able to track your order? Do they have a return policy? Do you have a complaint or a tip regarding the company? If you have used their products, leave a customer review on ReviewsBird.com.