Reviews LELO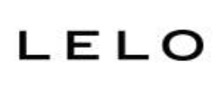 To stimulate your mind and body at the same time is not easy. Sex toys come in at this point. Do you want to generate your sexual pleasure? Are you facing challenges getting aroused? There are a variety of sex toys that you can use in your home. LELO is an online shop that sells sex toys you can utilise for sexual pleasure in different ways. Their vibrators stimulate sexual organs in both females and males. Their sex toys are innovated not to resemble pleasure tools. However, before buying any toy from LELO, be sure to check their online customer reviews to be particular about what you are buying.
About LELO
LELO is a Swedish company created in 2003 by three designers, Eric Kalén, Filip Sedic and Carl Magnuson, whose main aim was to develop toys that do not look like 'sex toys.' The company began with few employees, but they have employed many people all from different countries over the years. LELO designs and develops sex toys both for women and men. Their headquarters are located in Stockholm, Sweden and they also have offices in Melbourne, Shanghai and San Jose. It is a consumer-good industry with the CEO being Miroslav Slavic. Their services are available worldwide via their website or app and you can see all these from the feedback they get from their previous customers. You can follow them on social media platforms such as Facebook, Twitter and Instagram for more information.
Product and Services of LELO
LELO is a manufacturing industry that designs and sells sex toys for men, women and couples. They also have other romantic accessories as well as condoms. When you buy the products, you get them packaged and delivered. Their products are shipped worldwide at a fee for specific products. LELO accepts various payment methods such as Visa, Mastercard, Maestro, Apple pay, Google Pay, AliPay, DK Paypal, Sezzle and Klarna. An order made online is usually delivered within two days and orders going abroad take about five days depending on the country of delivery. LELO only accepts returns on orders that have not been opened or used within 14 days. All their products have beentestedbefore they are sold to customers. Their products also have a one-year warranty where you are allowed to return a product if it malfunctions and they can be able to fix it for you. LELO products are rechargeable and they all come with USBs upon purchase. The website also sends you instructions on how to use the specific toy you purchase. Moreover, all their sex toys are also waterproof, meaning you can use these toys anywhere. For any inquiries, you can always contact their support team.
Compliments, Complaints and Tips for LELO
Have you used any LELO product before? Were their products and services of help to you? Would you recommend LELO products to other customers? Please share your feedback and reviews about your experience with LELO products, which will help them enhance their website.