Reviews Olivela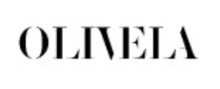 Luxury goods have, over time, gained popularity. However, the concept of owning something more superior or expensive than your colleague or neighbor took quite some time to settle as an attractive thing, from as far as the Roman time's people were anxious about excess and gratuitousness. In fact, legislations were enacted to limit people spending on lavishness and luxury. With time, however, with the growth of the Roman Empire, the concept of conquered nations grew and started to crop in towards luxury, making luxury far more acceptable.The luxury industry has been guided by the narrative that consumers can be formed steadily through management decisions that are well planned. Innovation has also been at the center of luxury brands. It is right to say that social innovation has been the starting point of luxury brands. Economic innovation is also an essential social, economic innovation. The industry arose in the 1980s, and new ways of dealing with creative industries were born. This is how the holding model was born, where brands have combined to come up with interactions and upsurge the power of their market such as buying media space, harnessing shared resources as well as securing the desired location of retail stores
About Olivela
The story of Olivela dates back to its CEO and founder Stacey Boyd's visit to Rwanda and Kenya refugee camps. During the visit, she met some amazing girls who had extraordinary stories of how they overcame war, poverty, and running away from forced marriages to pursue education. She realized that she and her two daughters were lucky to live a life without all these challenges and to have access to education.
Products and services of Olivela
Olivela offers its clients products in various categories such as clothing, shoes, bags, jewelry, accessories, beauty, home, gift guides, and designers. As far as shoes are concerned, the company offers sneakers, sandals, flats, and boots. In bags, the company offers mini bags, beach bags, shoulder bags, and box bags. In clothing the company offers, Beachwear, Activewear, coats, dresses, denim, evening, jeans, jackets and vests, jumpsuits, knitwear, lounge, sleepwear, lingerie, pants, skirts, shorts, sweaters, tops and swimwear, It also has featured designers such as ASKK, Mischka, Badgley, Herrera, Carolina Rowley, Fisher, Eileen, Herve, Hellessy Leger Queen, Paper, Just Bee, London, ComeyVerde and Rachel. In accessories, the company offers masks, hats, hair accessories, belts, gloves, travel accessories, sunglasses and wraps, wallets and card cases. It also offers jewelry such as earrings, rings and anklets.
Compliments, complaints, and tips for Olivela
Olivela strives to engage in corporate social responsibility. Each time you buy from the site, they donate. The company features several charities. It is always in the client's choice to decide which to select and which to leave. The company also has a clear return and exchange policy. If clients receive the wrong item or aren't satisfied, they can always return the product, which must be done within 30 days from the item's shipping date. If you have used their products, leave a review on ReviewsBird.com.
Apply for Gumasta Online in hindi | online shop registration | dukan ka Panjiyan