Reviews PetAssure Pet Plan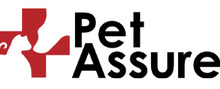 Adopting pets is indeed beautiful. Even if pets don't use words, they talk and without a doctorate, they heal. Do you have a furry friend who you want to enrol in a vet plan? A famous vet plan, Pet assure was founded by Charles Nebenzahl when he was denied a medical claim for his labrador. Read more about PetAssure and their reviews to get started! Customer reviews can help you know what to expect from their service and if it's worth your money.
About PetAssure Pet Plan
PetAssure is a veterinary discount plan which has provided affordable pet care since 1995. It is headquartered in Lakewood, New Jersey. Pet Assure Veterinary Network comprises participating veterinarians in all 50 states making pet care accessible anywhere you go. When you enrol your pet in the plan a pet assure card is issued. You can use this card to claim discounts on medical services bills. These services include wellness or sick visits, allergy treatments, hospitalization, routine or emergency care, etc. They cure pre-existing ailments as well. Non-medical services like routine grooming and boarding are not discounted. They also have a money-back guarantee which can be availed within 45 days of purchase.
Plans and presence
They have four pet care plans available for purchase. A single cat plan is available to provide care for one cat or a small animal like a bird, rabbit, rodent, etc. A single dog plan is a variation in case you have a dog or a large animal like ahorse, llama, or pot-bellied pig. One can go for a family plan which is valid for 2-4 animals of any size. They also have an unlimited plan to include every pet in the household. These plans cover all in-house medical services which are available to use immediately and cover all types of pets. Over the years, Fortune, Entrepreneur, IncForbes, The Wall Street Journal, and many other magazines have featured Pet Assure. The vet discount program has also received television coverage by CNN, NBC, CNNFN, CBS, MSNBC, and FOX.
Pros and cons of the PetAssure Pet Plan
The benefits of the plans can be availed an unlimited number of times. There are no insurance forms to fill. No medical condition is excluded or there is no bias for age. Further, from fish to llamas, all pets are eligible to join. On joining Pet Assure, you can enrol for free in The PetTags 24/7 lost pet recovery service. Also, over 6,000 companies, including fortune 500 companies, offer Pet Assure as an employee benefit. However, PetAssure is not an insurance plan. It has a limited network size and above all, it doesn't cover prescriptions.
Compliments and comments for Pet Assure
It is always wise to read all fine print when going in for insurances and related services. Out of the many options available, going in for the right one helps us save a lot of money. It is always advised to read all scheme-related documents carefully. Share your feedback or experience with us about Pet assure. Or if you are interested in buying their plan read all reviews and choose for the best.