Reviews Pullup & Dip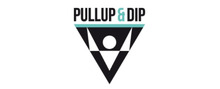 If you are into the keep fit scene, then you will probably have heard a little about calisthenics.
Calisthenics involves the use of large groups of muscles at the same time, and is characterized by the use of body weight instead of additional conventional weights.
Calisthenics has grown in popularity around the world, chiefly because it offers everyone a great way to strength train in virtually any location without the use of additional equipment.
Gyms are great, but the benefits that they offer are limited to those who can get to them. Calisthenics allows you to do gym-like exercises anywhere you are.
Obviously, as time passes, the definition of calisthenics has morphed slightly, and now there are products on the market that are designed for the calisthenics market that are mobile. Pull-up bars that you can take to any location are an example of this.
If you are considering buying any exercise equipment, or if you are thinking of expanding your selection of calisthenics gear, then always make sure you check online for reviews and ensure that you are getting a product that has been tried and tested thoroughly by others first.
About Pullup & Dip
Pullup & Dip are an exercise equipment manufacturer formed by two German friends who met whilst studying engineering in Germany.
They both had a vision of an independent future, free of 9 to 5 constraints, and decided to form Pullup & Dip as a way to further their own interest in outdoor calisthenics.
They created their first prototype in 2015, and after several busy years of product development, finally went live with a commercial version at the end of 2016.
Development continued and later versions have been developed now.
Products And Services Of Pullup & Dip
Pullup & Dip create several pieces of equipment that are designed to make calisthenics more approachable for everybody.
Their flagship product, the pullup bar has now grown into a range of products all designed for pullups.
There are indoor pullup bars that can be bolted to walls, as well as pullup bars that can be attached to door frames.
Of course, there are still pullup bars that can be taken anywhere and attached to a tree with ratchet straps, just like the company's first prototype did.
As well as these, there are a selection of other calisthenic products such as parallettes of differing sizes, gym rings and resistance bands.
Ab wheels, jumping ropes, ab straps and loop bands create a complete set of calisthenics products.
The product range s backed up by a variety of accessories as well.
Compliments Complaints And Tips For Pullup & Dip
Are you a fitness fanatic who works with calisthenics? If so then you have probably heard of Pullup & Dip. If so have you purchased any of their products?
If you have then we would like to hear from you.
Your feedback on the experience would be of great help to us as we build our library of business reviews.
Customer reviews like yours can help others who are considering using this company.
How to Make an Online Store - eCom Tutorial