Reviews Rhone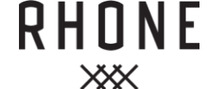 Sportswear is clothes worn during sports and physical exercise. These clothes are made in a way that ensures safety, efficiency, comfort, and practicality. Common examples of this sportswear include wet suits, swimsuits, football boots, leotards, sports bra, ice skates, tracksuits, shorts, T-shirts, polo shirts, crop tops, undergarments many more. Some sports like athletics and tennis need simple sports shoes, pants, and shirts, while other sports like hockey and American football require full protective gear, including a helmet, mouth-guard, and other body armor. The material used to make this sportswear is often a fabric that allows flexibility in exercises and sports competitions. The protective wears such as headgear, gum shield, shin pads, shoulder pads, joint supports, and protective gloves are used depending on the sport to minimize or avoid injuries that occur in sports due to contact. These equipment are available in both physical stores and online stores. Vendors have extensively used technology to improve their products' quality, and the customer reaches large. Potential customers can compare and order their preferred swimwear. ..
About Rhone
Founded in 2014 by Nate Checketts, Kyle McClure, and two other founders, Rhone is a sportswear company based in New Canaan, Connecticut, the USA specializing in selling men's sportswear. The company creates its products by making sure they meet standards of attractiveness and functionality. It focuses on male consumers between the ages of 25 and 50 years. The company targets high-income active male consumers interested in diverse fitness clothes, which can be used for day to day activities and made with materials that last longer. Their materials cover both the gym and office and are integrated seamlessly with a fit, form, and functional attributes. Rhone is a name derived from a river in Europe, which was a valuable trade route. The concept has been adapted to their business by ensuring that they produce functional and the form that appeals to the customer. The company's online store helps customers find their products, order, and track their orders seamlessly.
Products and services of Rhone
Rhone offers a wide variety of male sportswear. Their collections include commuter, reign, element, delta pique, swift, spar, guru, mako, versatility, and sportswear for boys. The tops available include a short sleeve, long sleeve, polos, tanks, bottom downs, henleys, hoodies and pullovers, vests, jackets, and outerwear. Among the products that are available in the store is the male bottoms sportswear. The bottoms category has items like pants, joggers, sweatpants and lounge, athletic shorts, and many more. The company also sells accessories like boxers, masks, socks, and hats. Apart from selling products, the company engages its customers in training, running, yoga, golf, and many others.
Compliments, complaints, and tips for Rhone
Have you ever bought any sportswear cloth from Rhone? How productive are their activities? What is your experience with the quality of the sportswear material? Was the quality of the ordered product up to standard? How would you rate them? What is your experience with their customer service? Would you recommend someone to Rhone? If you have used their products, leave a customer review on ReviewsBird.com.