Reviews Soulmia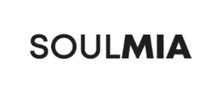 Fashion is not only limited to clothing. Fashion means everything you carry to make your personality charming. Trends define fashion. We are living in an era of social media where you follow almost every trend. We want to look more fashionable to make our social media game strong. But how? Finding the store where you can have all your fashion products is a bit difficult. If you are searching for the fashion store then you are in the right place. We are a company who can provide you with the best review of the fashion brand soulmia. We are providing the online platform where you can read reviews. So come to Review-Bird for finding the best brand. Shopping without full knowledge may lead you to the wrong place. We should consider the whole information and reviews about the brand we are going to spend our money. Soulmia is a women fashion brand where you can find clothes and accessories. Read the full review about soulmia here.
About Soulmia
the Soulmia is a women fashion brand owned by Rose De Amor limited company. The store is an onlinefashionplatform with some unique thoughts. The company designs the amazing women clothes and accessories so that they can break the stereotype of colour, age and shape. The women can have almost all the trendy and most in items here at Soulmia. The company not only provide fashion warmth for women they also have a variety of men. The main focus is still women. The brand has covered a larger area of the world as it covers Australia, America, Europe and Asia up to 40 countries or region. The company also running the affiliate program which anyone can join through social links or accounts.
Product and services offered by Soulmia
the soulmia has very vast products and it offers a lot of accessories. You can find trendy and occasion-based cloths like for Halloween or Christmas you can find graphic tees, Necklace, earning and much more. Mini Dresses, Bodycon Dresses, Printed Dresses, Floral Dresses and much more. If you are a top lover then they have a huge variety in it also. Tees, Crop Tops, Tanks, jacket, shirt, blouses, V-neck, sweaters and hoodies. If you are coat lover then Soulmia has various designs. Men variety is also amazing outwears and bottoms are classy and look great.
As we have told you that the brand has almost every fashion item you can also find shoes. They provide you with many options in it. Jewellery, hair accessories, scarf and stoves moreover they also have bags. The all-in-one brand provides the shipping services also.
Complaints, compliments and tips by Soulmia
Have you ever tried their tops and tees? Or you ever purchased a bag or shoes? How was your experience with them? Tell us your precioUS-Reviews about the soulmia here at our platform Review-bird. The other people can also get to know about the company's product material and quality. How were the other services like shipping or payment method? Tell you to reviewhere and help others.
HOW TO MAKE A WEBSITE + ONLINE STORE (in 15 minutes!)