Reviews VeeTrends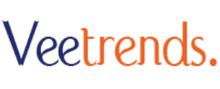 Clothes are used to cover, protect and decorate the body. Clothes are an essential item of human need and fashion as well. When you go out you need the best clothes that are trending. You will also need clothes that will fulfill your requirements like color and design. Are you looking for the best sites to purchase clothes and also customize them for you? there are several issues you should consider when you want to make any purchases. These include the material quality, colors, and customer services of the sellers. The clothes you choose can affect your grace and personality. Read the online customer review about the Clothes, online traders, before you buy any garments or dresses.
About VeeTrends
VeeTrends is a US-based clothing company that offers a range of blank clothing. Starting with few brands, VeeTrends now has thousands of products from more than 100 brands. Over time, Veetrends has developed its position in the market as a platform for people to shop. They have got a wide presence within the US, with their warehouses situated in states like California, Texas, Nevada, Washington, Illinois, Kansas, Georgia, Florida, Pennsylvania, New Jersey, Ohio, Virginia, Michigan, Arizona, North Carolina, and Indiana.
They offer a variety of T-shirts, hoodies, sweatshirts, polo shirts, pants, and shorts at wholesale prices. It's a platform for blank clothing. They offer embroidery and screen printing for team apparel, corporate events, and uniforms. You just have to select an item from the huge range of apparel and get them customized according to your need. They offer a wide range of Uniforms & Work Apparel including agriculture uniforms and sports uniforms. They have a wide shipping network to deliver the items to their clients. They have defined a refund and return policy for their products.
Products and Services of VeeTrends
VeeTrends offers a wide collection of trending T-shirts, hoodies, sweatshirts, polo shirts, pants, and shorts at wholesale prices. You will find a versatile range of apparel by brands like Gildan, Next Level, Comfort Colors, and Hanes, etc. VeeTrends offers casual wear, formals, athletic wear, uniforms, headwear, bags, costumes, etc. VeeTrends has got a large range of undergarments and intimates as well as some of the well-known brands like Maidenform, Bali, Playtex, Just my size, L'eggs.
They also offer customized apparel and decorations services. Restaurants & Wait Staff Uniforms. They offer uniforms for Auto Dealership & Shops, Medical Staff Uniforms, Transportation / Distribution, Cleaning / Janitorial Uniforms, Construction & Infrastructure, Electrical, Plumbing & HVAC. They also sell agriculture and sports uniform.
Under the category of Corporate Outfits they offer, Dress Shirts, Performance Shirts, Long Sleeve Dress Shirts, Button-Down Shirts, Oxford Shirts, Easy Care Shirts, Sweaters, Coats & Blazers, and Cardigans. VeeTrends offer products of several well-known brands which include Gildan, Port Authority, Next Level, Sport-Tek, Flexfit, Yupoong, and Adams.
Complaints, Opinions, and Suggestions for VeeTrends
Have you ever purchased any clothing item from the Veetrends? How you describe your experience? You can give any suggestions or share complaints if any? We would like to hear your views, you share with us. This will help other peoples to decide their purchases and also help the company to improve their quality. Share your review, experience, and feedback with us.