Reviews Veraj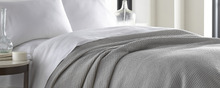 Organic products refers to items made from organic agricultural produce. There are a variety of organic products, these include organic personal care products, organic food products and organic clothing products. Organic clothing products are designed using raw materials that have been produced using organic methods for example Organic cotton T-shirts refer to T-shirts that are made using organic cotton that has been cultivated using organic supplements and organic fertilizers. Organic products are also produced using methods that are eco-friendly. When a company makes organic clothing it is a common practice that they label them using tags such as 100% organic cotton. Inorganic products are posing negative effects to the environment and thus companies and businesses are moving towards processes and products that are organic.
About VERAJ LLC
VERAJ LLC is a name that originates from Sanskrit and means pure and clean. Just as one can derive from the name, VERAJ LLC specializes in a range of home essential that are designed from entirely natural and clean, 100% chemical free and non-toxic cotton fibers. The company was established in 2018 with the main mission of helping consumers to attain high home living standards as well a keep the bar high on organic home products in its Bed and bath category ensuring products that are unique both in design and make. The company is founded on the conviction of offering natural, pure and healthy living essentials to its clients. VERAJ LLC products are woven with care, classy looking, well designed and soft to touch. The company vision is to produce a healthier and happier world by bringing a decisive ecological change in the society, by using materials that are 100% organic.
Products and services of VERAJ LLC
The company offers its products in various categories which include Bath, bed & home and accessories. In Bed & Home the company offers blankets, sheets and throws. In the bath category the company offers bath robes and towel sets. In blankets a client can find, Organic Honeycomb Blanket and Organic Waffle Blanket. In sheets the company offers Organic Flannel Sheets and Organic Cotton Sateen Sheets. In throws one can find Cozy Corner Chunky-Knit Organic Throw and Snuggly Cable-Knit Organic Throw. In accessories, VERAJ LLC offers a collection of organic cotton caps and socks. The company offers various laundry care tips which include organic laundry care for organic cotton sheets, organic towels, organic blankets and organic laundry tips. As far as laundry tips are concerned, the company encourages clients to choose organic or mild detergents. To avoid lint one should also wash towels and sheets separately. Fabric softeners aren't also encouraged. The company also advises its clients to avoid bleach and their alternatives to prevent discoloration.
Compliments, complaints and tips for VERAJ LLC
Have you experienced VERAJ LLC? Have you had to experience their client service? Would you recommend, VERAJ LLC after-sales services to others? How's their shipping? How long does it take? Do they have a return policy? Do you have a complaint or a tip regarding the company? If you have used their products, leave a customer review on ReviewsBird.com.