Reviews VIDA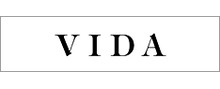 These days due to the current covid-19 situation going out for checkups, or to see a nutritionist or any healthcare is risky. Are you looking for virtual doctors? Well, you have landed at the right place. Apart from the pandemic, due to a busy routine, you can't visit a doctor for regular checkups or consultation. What to do then? Where to get a doctor with whom you can connect anytime? Do you want to lose some weight but looking for a virtual coach? Well, there are so many apps that are offering virtual health services. Everyone is conscious about health and you can't just rely on everyone, right? Don't just attract to the alluring descriptions but check the reviews first. Without reading the reviews don't just randomly select anyone for the services. This time we are here with the review of Vida. Read the article for an honest opinion related to this health service.
About VIDA
This is the health care service that has a broad spectrum. Vida claims to empower the individuals in empowering them the health they always wish to have. This company first combines the data and then applies the tech-driven approach to help people in tackling health challenges smoothly. This healthcare offers the walking meeting as well as healthy lunches to their customers to embrace wellness each day. They claim to have people who have combined experience from Standford, google, LinkedIn, Proteus, Kaiser, eBay, and others. Their team consists of human coaches, health professionals, licensed therapists, etc. Furthermore, they claim to have advisors from the top US academic medical centres and others from the leading organizations. Their investors include AME CLOUD VENTURES, Aspect ventures, NGP, Khosla ventures, StartX, The valley fund, Canvas ventures, Workday ventures.
Product and Services Offered By VIDA
They offer people to join them to get a meaningful impact on chronic conditions. On their official site, you will have four options include for employers, for health plans, for individuals, get in touch. The services they offer include general wellness, chronic conditions, and behavioural health. They claim to have certified personal trainers, physical therapists, registered dietitians, certified health coaches, certified holistic health counsellors, certified health educators, and certified sleep educators. Similarly, for chronic conditions, they have certified health coaches, certified diabetes educators, licensed social workers, physician assistants, and registered nurses. In behavioural health, you will have the option to master's in social work, marriage and family counselling, psychology, and mental health counselling.
Compliments & Complains About VIDA
It is important to give a review of any service or product to help the people spending money in the right place. Have you ever got any treatment from Vida? How were the doctors? Did their therapy work? How was their treatment? Are you satisfied with their services? Share your experience with us now at review-birdto help the people in making the right decision. One customer review could save a person from spending money on any worthless service. Give your feedback and it will help the company to improve its service. Customer review helps both the company and the other fellow buyers.