Reviews Vrients US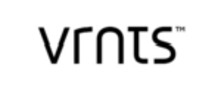 Art and fashion are essential components of any culture. Clothes are an important item of human need and fashion as well. Apparel, dresses, and footwear have a great role in attraction and personality. When you go out you need the best clothes following trend and fashion. Do you plan to purchase dresses or footwear and looking for the best sites to purchase? You can make your experience bitter or enthusiastic. Have a look at the online customer review about the Clothes sellers before you buy so that you can make the best choice.
About Vrients US
Vrients is an Italy-based fashion and clothing store established in 2011, which operates physically and in e-commerce with a modern and curated selection of over 60 luxury and streetwear designers. Vrients offers a range of clothing and fashion items from various designers.
Vrients fashion is about an approach to style that provides their customers, a way of understanding beauty and a measure to dress well. Vrients follow a project in flux, because of the development of style and society.
They offer a variety of T-shirts, hoodies, sweatshirts, polo shirts, pants, swimwear, outerwear, jersey, jackets, and top-wear.
Products and Services of Vrients US
Vrients offers a wide collection of women's dresses, bags, T-shirts, hoodies, sweatshirts, polo shirts, pants, and shorts. You will find a versatile range of apparel by several designers like 032C, 1017 ALYX 9SM, 424, ambush, Andrea Maack, Aries, Casablanca, Chinatown market, Converse, C.P company, di-to, Flat list, fomites, formy studio, Goti, Heron Preston, Magliano, Martine rose, Mykita, Northwave and many more.
Vrients also sells a wide selection of shoes which provides the buyer a vast choice of sneakers used for every event. From the Adidas original street style and its important collaboration with futuristic Raf Simons to the innovative Y-3 with Kaiwa. It also provides the variety of diverse materials brought forward by Nike neoprene and mesh utilized in the limited edition models. They also offer different models of Rick Owens and Reebok.
Vrients online offers a selection of men's apparel: t-shirts, sweatshirts, shirts, outerwear, and pants from several designers from Japanese icon Ambush®, to asymmetric and minimalist Rick Owens DRKSHDW, the reinterpretations from the workwear landscape of Heron Preston. They also offer their clients sportswear and athleisure Y-3 by Yohji Yamamoto, the contemporary 1017 ALYX 9SM by Matthew Williams, and the young and sophisticated Off-White c/o Virgil Abloh.
They also offer a large selection of sunglasses, jewelry, hats, bags, beanies, socks, and men's accessories at vrnts.com. these include designed in Berlin and made in Italy Kuboraum masks, the cutting-edge bags, and wallets by Innerraum, jewelry of MISBHV, the visionary and modern sunglasses of Mykita.
Complaints, Opinions, and Suggestions for Vrients
Do you have recently purchased any clothing items from the Vrients? If yes, how was your purchase experience? Do you want to give any suggestions or have any complaints? You can share your experience with us. This will source of guidance for other people who want to purchase the same product. Give your review, experience, and feedback with us.