Reviews Investintech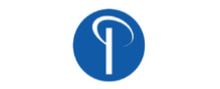 PDF is the most secure file format that ensures the data contained in it is not easily altered. This security, however, limits its use and extracting data from pdf becomes extremely difficult. Investintech is a company whose services have made handling pdfs easier for us. Continue reading to find out more about them and their flagship product Able2Extract. Also, be the judge if the product is worth buying or subscribing to! Many customer reviews can be found to get to the conclusion.
About Investintech
Investintech.com Inc. is a Canadian company incorporated in 2000 co-founded by David Moon and Keith Bradbury. They have developed and published their own proprietary PDF technology which they use in their desktop, mobile, server and developer products available worldwide. They have about a whopping million users spanning over 150 countries. All of their products are built in house by a team of developers in Toronto, Canada and Europe. They cater to organizational needs through server pdf solutions. PDFs are created and converted across organizations using 'Absolute PDF Server'. Their other server solutions allow to extract the data from native and scanned(images of) pdfs. A solution by the name of Sonic allows users to create several pdfs at any point in time.
Products and services of Investintech
Their best selling product, Able2Extract Professional is a cross-platform solution used to convert PDFs into formats such as OpenOffice, Microsoft Office, CSV, HTML, AutoCAD, and more. It has multi-language support and one can batch create pdf from excel, WORD, cad etc. You can add/edit text and insert images in the pdf, merge and split it. Further, one can compare two pdfs alongside and spot differences. Cryptographic signatures are also supported. When the pdf is converted to excel the cell properties are also retained. Investintech offers eight distinct PDF developer tools, accompanied by command-line tools for automation and batch management. These tools provide technologies for converting PDF files into other file formats like PowerPoint, XML, Autocad, image, HTML, text and more. A free solution is available named Slim PDF reader which gives some basic features to users like watermarks, form filling and signatures. Free trials are available for all their products.
Premium support and scholarship
Apart from contacting support using email or telephone, they have a rich collection of blogs to address common problems and issues. A ticket-based system is used to resolve customer queries. Each error message that one might face while using their software is translated into blogs to help debug the error and resolve it. They offer an option to buy Software advantage plans for people who want prioritized customer support and upgrades. Investintech runs an annual scholarship contest for Canadian and journalism students. They have sponsored Canadian journalist training programs and educational institutions with licenses of their flagship product, Able2Extract Professional.
Complaints and compliments for Investintech
Have you had a chance to use the products and services of Investintech? Share your experience with us and leave feedback with us. Otherwise, read customer reviews if you're going to buy their services. It is always better to be prepared for what might come.