Reviews Keeper Tax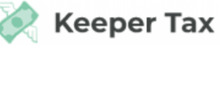 A write-off refers to the expense of a business that is normally subtracted for purposes of tax. Expenses refer to anything that is bought in the process of running a business for return. These items' costs are subtracted from revenue to reduce the total taxable revenue. Some write-off examples include rent, mortgage payments, or vehicle expenses. Normally tax write-offs are deducted from the full revenue to decide the total taxable income that a small business will have. Qualifying write-offs are common in the business industry and also crucial in the process of tuning a business. A business's write-off isn't always 100% compulsory but is considered a normal expense that aids in running the business. A majority of business expenses are either partially or fully deductible.
About Keeper Tax
Keeper Tax refers to a tax software that is made specifically for freelancers who are 1099 contract worked. It enables those working in the gig economy to save money by identifying possible write-offs based on their histories of purchase, including things like home office expenses, phone bills, and car maintenance, among others. According to the company, almost one-third of Americans who are working today earn some 1099 contract income. Keeper Tax also approximates that the average U.S gig worker overpays their taxes by about 21%. The company aims to ensure one doesn't overpay their taxes and targets those freelancing ensuring. They understand the law that applies to them and makes write-offs where they qualify.
Products and services of Keeper Tax
Keeper Tax is dedicated to ensuring its clients discover the write-offs that they have been missing. The average keeper tax client saves about $6,428 annually. The software works by monitoring a client purchases of write-offs that they could have missed. During tax times, clients should file through the company directly or export their savings. From then on, a client will only have to reply to texts. One is assigned a bookkeeper who will keep on monitoring your annual purchases all year round. And once daily, one will be asked a simple question. No categorization, no receipts, and no apps, Keeper Tax strives to ensure it maintains simplicity. The software ensures that clients save thousands of taxes as its client's tax savings all year round are imported seamlessly into the company's tax filing service. Keeper Tax offers a 30 days free service and then from then charges at $24 per month.
Compliments, complaints, and tips for Keeper Tax
Have you experienced Keeper Tax? Have you ever purchased any ofKeeper Tax products? Have you shopped at Keeper Tax? Did you experience any delay in the delivery of their products? What about their client service? How is it? Would you recommend Keeper Tax after-sales services to others? How's their shipping? How long does it take? Are you able to track your order? Did the quality of the ordered product meet your expectations? Do they have a return policy? How long is the return policy? Do they specify how a returned product should be? Would you like to leave your experience? If you have used their products, leave a customer review on ReviewsBird.com.