Reviews MaxiFi Planner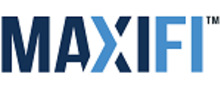 After retirement, the next question is how to spend the rest of life well without the usual monthly salaries and incomes. It is very important to examine a new plan that is appropriate for your changing life circumstances to help you maximize your funds and be able to maintain your living standards throughout your retirement life.
Are afraid of retiring? Wondering how your life will be like without the monthly salary that you depend on so much? Making a retirement decision needs a financial plan. The availability of MaxFi Planner application makes life easy and retirement plans better. This is because the application is equipped with information on all that you require to make a suitable retirement decision.
About MaxiFi Planner
MaxiFi Planner is an online personal finance application developed to analyze expenditure and income. It guides people when making decisions on how to achieve their retirement goals. It offers ideas on how individuals can use their pensions to maximize their living standards in their entire retirement.
MaxiFi Planner is accessible to all because it is available online and does not require any special software to install. Anyone with a computer, tablet, or a smartphone can use the MaxiFi planner.
MaxiFi planner has the following features: it has detailed lifetime financial suggestions, annual savings plans, involves social security exclusively, handles retirements and pensions, provides income reports, gives guidance on Roth and non-Roth accounts, and gives customer feedback.
Products and Services of MaxiFi Planner
MaxiFi Planner application helps you plan on how to spend your retirement money. It enables the customers to do annual planning for their expected income. By doing so they can make their pension and retirement money last for a long period. The MaxiFi software helps you achieve sustainable living standards that maintain your money for life.
MaxiFi does a couple of activities to find secure ways to raise customers' living standards by calculating effective tax retirement withdrawal accounts, examining the advantages of the extra retirement accounts, and finding the favorable social security strategy to benefit the spouses involved.
MaxiFi planner application can be used by people of any age to help in drawing lifetime roadmaps and do investment for the Future. It gives guidance on income, expenditures, life insurance, and saving. The application can also help individuals to design plans to aid in raising their daily income. It gives quality information to the users about their current financial situation and whether they are progressing well or not. The application also provides the individuals with a variety of strategies to help them in making the right decision for the future.
It is important to note that the users pay for the use of the application annually but of course, this cannot be expensive like visiting a financial planner.
Complaints, Complements, and Tips For MaxiFi Planner
Have you encountered the MaxiFi planner app? What is your experience with the app? We'd appreciate it if you leave a customer review to help other users in making appropriate decisions in choosing the MaxiFi application