Reviews Myrentacar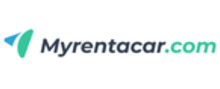 Car rental is where agencies rent cars to customers for a short period. The duration could be for a few hours, a single day, a week, or a couple of weeks. These agencies often deal with customers who do not have a car but would love to temporarily use one, travelers, owners whose cars are damaged or destroyed, and are waiting for a while till it gets repaired. These cars are usually insured, have GPS navigation systems, entertainment systems, portable Wi-Fi networks, and more. The Germany car was one of the first known car rental services. The Sixt Company was established in 1912, and at that time, they only had three vehicles available for rent. The growth in travel after world war two further led to the establishment of numerous well known international companies. These companies function by leasing several fleet vehicles from manufacturers or individuals and renting them to customers for a fee. They also offer a range of vehicle sizes, each differing in cost. There are also conditions such as the rented vehicle being returned in the form rented in, and it must not exceed a given mileage. Failure to meet these expectations often leads to cost further incurred.
About Myrentacar
Myrentacar is a car renting business that focuses on aggregating local car companies. The company was founded by Krill, who aimed at being a car rental broker for local rental cars. They ensure that customers get the best car services by choosing the best local vehicle renting service and track their quality and how their uses affect the customer. The company also seeks to rent cars at a transparent, affordable fee rate. The renting process was also to benefit the clients' interests and safety rather than exploitative measures that only help the agency itself. The company has created an online platform that allows users to rent any cars within the countries where the company covers. They aim at connecting users with the small local rentals who are carefully chosen and tracked.
How to do a Car Service ( So easy your mum could do it ) Save money
Products and Services of Myrentacar
Myrentacar is a car rental service that works with local car hire agencies in different countries worldwide. Among the countries that their services are available to include Thailand, Turkey, UAE, Georgia, Czech, Cyprus, Montenegro, Bulgaria, Greece, Armenia, and many more. The company tracks all the companies verified by them, ensuring that the customers receive the services that are satisfactory and cost-effective. The customer starts by choosing a destination, and arrangements for pickup points are then communicated; the drop off points are communicated with less paperwork required. In case of any damage, the company has a lower payment rate compared to other businesses.
Compliments, complaints, and tips for Myrentacar
Are you a person interested in hiring a car or ever hired a car using Myrentacar services? How convenient is their renting process? How was the pricing model? How would you rate their customer service? What is your experience with the paperwork process? Would you recommend someone to Myrentacar? If you have used their products, leave a customer review on ReviewsBird.com.