8 companies
Telecom Customer Reviews & Buyer Experience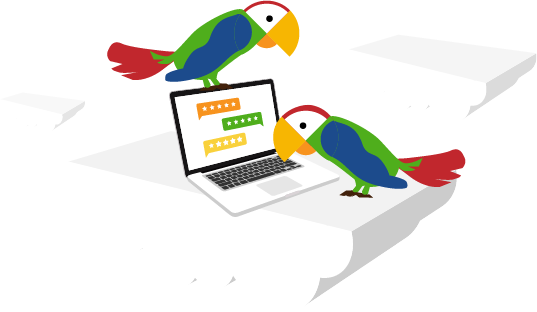 Telecom Customer Reviews & Buyer Experience
Communication. In today's world, it's the glue that keeps our personal and work lives together. At the heart of this communication are our smart phones and home internet connections.
With so many options available, you will need to decide which services match your requirements for download speed, data and monthly cost. There are literally hundreds of plans available, and reviews can help you decide.
If you are using streaming services at home then you will likely want to choose a plan that can accommodate high download speeds and large data transfers. If you are shopping for a home phone plan, then you should also take into account the type of calls that you are going to be making before you decide. Do you call internationally? Do you call long distance or just locally? These factors can help you decide on the best provider for you. Many of us want these same services on the go. Mobile providers can offer similar speed and transfer rates as home package providers. You need to decide if this is a service that you require. Often, for those who work from their laptop this is going to be a necessity. And of course – for busy families with a wide range of individual needs there are all-in-one packages that bring the benefits of home and mobile telecommunications all under one roof. Nowadays, many of us have personal or business websites that we we build, maintain and curate. Cloud based data centers to which we need an always-on connection.
With the great variety of telecoms packages available, the best reviews can help you decide which ones are right for you.
---