48 companies
Food & Drinks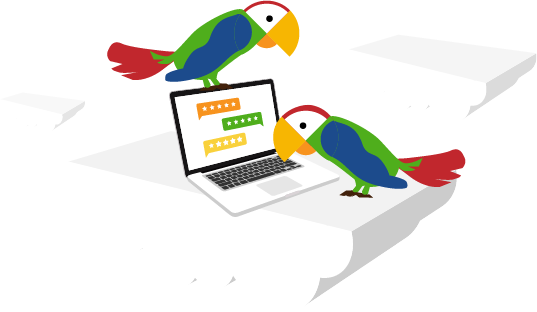 Food & Drinks
Hungry? Let's order online! Pizza? Sushi? Burgers? The choices are almost endless. Wonderful isn't it? Whatever you fancy to eat, there's going to be somewhere that's going to be able to deliver it to you. Ordering food online nowadays means access to the best that regular restaurants have to offer, both in terms of quality and in terms of speed of delivery. And you don't need to live in a big city to get the best from these services either.
But how did you choose where to get you last online meal order from? Probably you heard about it from someone else first. That's where the power of great reviews comes in. Not just food deliveries though. Make sure you have all the information about that new restaurant at your fingertips before you leave the house. And who doesn't enjoy good drink to go with good food? Make sure you are buying the best, freshest new beers either for delivery or at the new craft brewery that opened last week. Check the reviews first and be prepared. Having a well stocked drinks cabinet or cooler at home with great wines and spirits from around the world is also possible these days.
Many companies offer shipment of wines and spirits at very competitive prices from the farthest flung corners of the globe. The choices are almost endless and the variety on offer is dizzying. Whether you are eating locally or drinking internationally, there's a service catering just for you.
---