5 companies
Credits & Loans Reviews & Customer Experience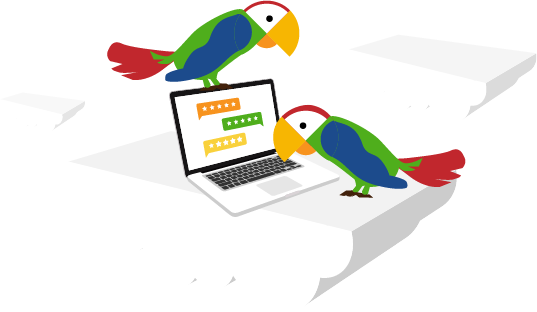 Credits & Loans Reviews & Customer Experience
Every user can always find a suitable credit and loan option that best matches their needs. Whatever your budget might be, low, high or economical. Individuals interested in getting a loan can opt for personalized options with simple requirements and easy access. These service providers ensure that individuals and businesses can easily apply for credit and loans at their convenience. These companies are available online, and they require less complicated processes. Responses are fast and straightforward. They also offer a guide to help you understand the loan processes. These online Credit and loan companies often offer their customers low-interest rates at a fair timeline for payback, allowing them to earn funds and boost their business viably.

Businesses and individuals will get immediate access to funds to address their emergency needs. You can also demand short-term cash. On-demand, we provide quick and easy access to customized financing options. These companies also use technologies that simplify the loan application procedure and provide a user-friendly, transparent environment. Outside of traditional loans, there are various funding choices for business owners with terrible credit. Consider not only the qualifying conditions and payback terms while looking into alternative financing choices but also the lender's reputation. Read borrower reviews on ReviewsBird to decide on the one best suitable for you. Check to see what other users are saying about them to select the most suitable for yourself. These companies are committed to assisting customers on their path to higher success and have a track record of happy customers. Anyone can access credit and loans on a short-term basis.

Unlike traditional financial systems, where there are complicated procedures and requirements, these online credit and loan companies offer reliable and fast alternatives. They have a customer support team committed to giving you a smooth experience and ensuring that you have no problem applying for credits and loans. They also ensure that users get the best solution for their financial needs without hassle.
---
Credits & Loans Reviews & Customer Experience
Do you need a fast loan for your business? Are you in the middle of a crisis and need funds to sort out an emergency? Getting a credit or short-term loan is ideal for addressing your emergency needs. Gone are the days when people have to go to the bank and deal with tight loan requirements before getting credits and loans.

You no longer have to deal with the difficult loan approval rules, lengthy timelines, and high-interest rates. ReviewsBird offer several smart alternatives that would give you a much better experience than the traditional lending system.

You could quickly check out several credit providers and select your perfect fit. ReviewsBird provide legit reviews on several credit and loan providers that offer quick and accessible loans. Read along to discover the best option for your financial needs, including several personalized options that you can easily apply. Read reviews, compare the top business loan companies, and choose the right provider.