21 companies
Vacation Online Reviews & Customer Experience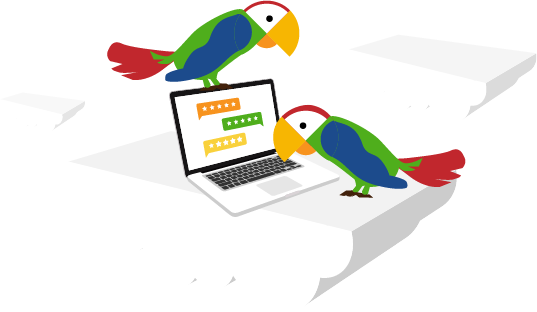 Vacation Online Reviews & Customer Experience
A chance to relax and unwind. Our vacations offer that opportunity to get away from it all. Before you go however, you need to make sure that you are prepared. Depending on your situation, you may want to use the services of a travel agent to smooth the process of booking your trip. But wait up – you should consider a few things before you do. Is your agent certified by the American Society of Travel Agents? Could you book through a local agent or are they in a distant city? How easy are they to speak to, and how well are they going to handle any issues with your trip? These are all things you should consider. How will you travel? Are you taking an organised tour?
Good reviews can help you choose the best fit for you and your needs. If you are heading overseas you will want to make sure you get the best deals on airlines. Air ticket providers can often be a great way to do this, but make sure that you understand all the costs and what's included in the ticket. Whatever your accommodation, be it a B+B, hotel or camp-site, you want the peace of mind. When you get there everything should be ready for you and just what you expected. You'll need to make sure of this before you travel.
We all look forward to our vacations. A little planning and some trusted reviews can go a long way to making the whole process smooth and relaxing.
---