Reviews BELDT Labs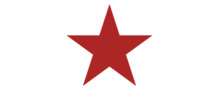 Health is an important thing that a person can have and it refers not only to the absences of any disease but to complete physical, mental, and social well-being. For being healthy a person must be fit. Fitness is mental and physical both and it is achieved if a person stays in a healthy environment and more prone towards workout, proper nutrition, and taking sufficient rest respectively.
There are comprehensive fitness programs nowadays introduced which help not only the athletes or sportsperson but also every other person who is concern about his/her health and fitness. It eventually helps a person in cancer prevention, controlling blood pressure, inflammation, enhancing the immune system, menopause, controlling weight, and improving mental health.
Several dietary supplements are in the market which helps those individuals who are into bodybuilding, weight loss, weightlifting, martial arts, and athletics in making their body lean mass. BELDT Labs is amongst those leading companies that have expertise in providing fitness supplements. Have you ever tried any supplements? Please leave a review online of the supplements on ReviewsBird.com.
About BELDT Labs:
BELDT Labs emerged as a leading provider of supplements for bodybuilding. The company is a leading developer, manufacturer, and distributor of supplements. It was launched in 2013 and is a US-based company located in Los Angeles, California. It is specialized in providing SKALD which is a fat-scorching thermogenic supplement with respiratory support.
Products and services by BELDT Labs:
BELDT Labs is a distributor of supplements for building body lean mass and burning fats, enhancing strength, boosting energy, enhancing cognitive functioning, and improving endurance. The company provides SKALD, Guest new, Prizm, Keen, REBAAR, VASST, VIVID, and Crusch for performance whereas, bedrock series include Vitamine D3, Turmeric, Flaxseed Oil, Cla-1000, 5-HTP Plus, Probiotic, Collagen, and Stave. The company also provides stacks including Weightloss stack, Keto stack, Happy stack, and Elite stack with the addition of men and women apparel.
BELDT Labs shipment takes place in 1 business day after the order is being placed and delivery takes 2-5 business days. The company offers a clear return and refund policy for its customers as if you change your mind and return your item then the item must be returned within 60 days of arrival and all the shipment costs will be reduced from the refund. Moreover, the supplements and apparel must be unused and in original packaging. Supplements are applicable for return if only purchased directly from BELDTLab.com and not from a third party.
Exchange of an item is also applicable
if the apparels are unworn and supplements are unused. The company is clear about the privacy policy that all the information gathered from the customer will be kept highly confidential and not shared with a third party.
Compliments, complaints, and tips for BELDT Lab:
Every company has its positives and negatives. If you have ever used supplements or apparel from BELDT Lab please feel free to share your experience and give feedback on our website. Customer review is always constructive for the company and helpful for other people to decide whether they give a shot to the company or not.