Reviews Invite Health, Inc.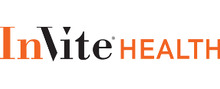 Eating a balanced diet and exercising daily might provide you with energy and make you healthy but if you are looking to boost your health, even more, multivitamins are preferable options. However, finding the right supplements that help your body can be a troublesome process. InVite Health is one such company in the market that offers multivitamins and supplements that can be suitable for your health. They offer these products via an online shop.
About Invite Health, Inc.
InVite Health is an online store that has been in business for over 20 years, they offer products as well as multiple services through their e-commerce website. InVite Health started when Steven Kornblatt the co-founder of this company decided to merge with Hickey Chemists. As a result, it led to the birth of InVite Health. Other than manufacturing multivitamins and supplements, InVite Health has its podcast and radio show where they discuss emerging topics regarding health and the healthcare industry.
Moreover, their genetic health testing can provide customers with information regarding certain diseases they might be more prone to.
Furthermore, they also offer free nutritional resources, fitness programs, and genetic health testing. InVite Health has been around for more than 20 years and therefore they have countless customer reviews and feedbacks of their product and services along with their customer experience.
Products and Services of InVite Health, Inc.
Other than the general products and services mentioned above, InVite Health has several multivitamins collections that target different concerns such as hair loss, poor digestion, or acne. Additionally, their multivitamins and supplements can be in the form of capsules or powder.
They also have a separate superfoods supplements line that targets ailments such as digestive problems. Furthermore, they also offer liver detoxifiers. InVite Health believes that health problems are not the only reason one should take supplements, they can be consumed by customers looking to maintain their health or boost their immunity. Also, they have multivitamins for pets as well.
Do doctors advocate vitamins?
Multivitamins and supplements are not necessary but they are recommended for better health and immunity. Also, if one faces vitamin deficiencies, consuming multivitamins can be a solution.
Invite Health's return policy states that unused merchandise can be refunded within 30 days, however, a payment receipt is essential for the refund. Furthermore, InVite Health uses UPS to deliver products. They ship only in the continental U.S which means their services are available in all of America except Puerto Rico, Hawaii, and Alaska.
A few of their products require refrigeration and therefore the time of delivery and shipping is calculated once you place the order and confirm it. Lastly, they offer SHIP –O MATIC delivery which ensures timely delivery and free shipping with discounts on their multivitamins and supplements.
Compliments, Complaints, and Tips for Invite Health, Inc.
If you have purchased InVite Health's multivitamins or are planning to, we welcome you to write any questions, concerns, comments, or feedback regarding their products. This will help other clients in making decisions and will also help InVite Health to improve its customer service and experience. If you have had a chance to shop their products, drop a review at ReviewsBird.