Reviews Stop Aging Now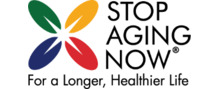 Typically women are afraid of looking older than their age, though there are some men who are just the same. Ageing gracefully and maintaining their beauty is the main goal of most. There are different beauty regimens that they practice to prevent premature ageing like putting on beauty products before going to sleep, drinking a lot of water, eating healthy, sleeping early and other routines.
People age prematurely because of lifestyle, diet and environmental factors like work or pollution. Ageing shows not only on the skin but also on the body. Health suffers like having early old age illnesses like hypertension, diabetes and heart disease. These things can be prevented through staying active, fit and proper diet. There are also supplements that are said to be a great way to prevent ageing and the most effective is drinking a lot of water.
About Stop Aging Now
The Mission of Stop Aging Now is to inspire people to embrace a natural approach to complete family wellness. It is not just a business that makes dietary supplements but nutrition and a lifestyle-oriented company that relies on the latest clinical research that helps people have better and longer healthier lives. It has quality products that help slow the process of ageing physically. Stop Aging Now advocates and encourages people to eat healthy food, change their lifestyle and drink supplements.
The customers are urged to try to get as many of the nutrients they need as possible from foods. However, research has shown that it is almost impossible to obtain the best nutrition from food alone, there comes the need to drink high-quality dietary supplements is required for healthy ageing. These dietary supplements can be drunk at the same time as your regular maintenance medicine and they won't cause any side effects or won't affect change the effectiveness. The shop believes that they have an obligation to their customers, their employees, their community and to society as a whole to do the right thing.
Products and Services of Stop Aging Now
Some of the bestseller products of Stop Aging Now are CUR-Q10® ULTRA Complex, which is for the ultimate heart, brain and antioxidant support from curcumin plus CoQ10, DreamWell ULTRA with GABA, is the advanced solution to calm your mind and get deep, restorative sleep, Revolution-D Complex, is a Potent D3 dose with crucial cofactors for bone, muscle and brain health. There are also supplements for blood pressure support, cholesterol, heart and brain functions, immunity defence and others.
Aside from the usual vitamin supplement with 40 critical nutrients and super antioxidants, including resveratrol for the skin Stop Aging Now also have skincare products. It offers collagen serum to reduce wrinkles, cream for the skin on the neck, décolletage and upper arms, NightFX Renewal Serum which enhances skin's healing mechanisms to nourish and repair overnight, eye cream and others.
Compliments, Complaints, and Tips For Stop Aging Now
Have you ever bought from Stop Aging Now? If you have, we strongly encourage you to share your feedback ad experience. One of the best ways to do this is to leave a customer review at ReviewsBird.com for this online shop. Please feel free to include both the positive and negative sides. This may help Stop Aging Now serve you at their best.