Reviews LXR & Co.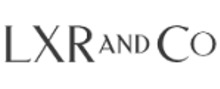 A brand could be a name, logo or company. A brand is a word that explains a product, service, professional or organization. It is the perception that remains in the memory of the consumers. Companies develop brands to attract sales when the customer's mind triggers the need for something. Brands can be of different categories. A consumer item, logo, noun, verb, restaurant, university, sportsman, doctor, industrial good or a company name could serve as a brand. Thefashion industry is brand dominant. When we think about fashion, we associate it with a brand. Sometimes we can also imagine its size, colour, shape and smell without having its physical approach. The fashion industry has spent a lot of budgets to advertise and promote brands. Even the retailers that sell different fashion brands also enjoy profits because of the efforts made in the developmental stage. LXR & Co. is in the fashion industry and selling branded items via its outlets and online store. They have opened many outlets in the United States of America and are representing numerous brands both online and from their outlets.
About the LXR & Co
LXR & Co. or lxrco.com is an American based company. They are selling fashion accessories of the most renowned brands in the world. All the brands they represent are the leaders in their products. Their stores are built for both men and women. Having multiple outlets in different states of the United States of America, they are also providing web store facility. Orders are fulfilled within America and Canada. They are also offering affiliate programs to boost sales and escalate customer engagement with their store.
Products and services offered by the LXR & Co
LXR & Co. offers different fashion brands on their website and outlets. The brands available on their website are Gucci, Hermes, Louis Vuitton, Prada, Tiffany, Valentino, Yves Saint Laurent, Chloé, Dior, Fendi, Ferragamo, Givenchy, Goyard, Balenciaga, Bottega Veneta, Burberry, Cartier, Celine and Chanel.
The fashion accessories and apparels available on their website are for both men and women. However, most of the products are for women fashion. They are selling bags of different categories which include backpacks, belt bags, bowlers, briefcases, bucket bags, clutches, crossbody bags, duffles, messengers, shoulder bags, top handles, totes and travel bags.
Within the accessories, they are offering bag accessories, different types of jewellery, wallets,watches and other small goods which include small wallet and clutch etc. There are customer reviews and feedback regarding the products and services of LXR & Co. on our review platform. You can go through them to make your mind before shopping.
Compliments, complaints and tips for the LXR & Co.
LXR & Co. is selling multiple brands. The team is agitative to know how to serve better. Their Facebook and Instagram pages allow you to leave your comments regarding prior experience. Besides, the General category of our website also has reviews regarding their products and services. Are you looking to buy branded accessories and bags? The customer reviews on ReviewsBird.com may be worthwhile in decision making.