Reviews YCMC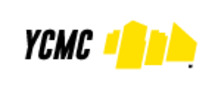 When you are trying to find clothes and other wearing accessories, what comes first in your mind? Fashionbrand! It's everyone's first preference to buy from a brand store. However, there are so many brands available in the United States that you might get confused about what, where and how. It is a common buying behaviour that no one shops all the required items from a single brand store. But in this era, where you don't have time to travel and shop from different brand stores, what's the next thought? Buying online!
Nowadays, every brand has its online shop. People always look for stores with multiple brand authorization. Such stores are also launched online to make it convenient for consumers to reach them. Your City My City, shortly YCMC is an American retailer, selling various fashion brands online and from their outlets. They have been in this industry for a long time and have the authorisation to sell most of the brands that are commonly known to every possible citizen of the United States.
Our landing page can be accessed to find customer reviews, ratings and feedback regarding the products and services offered by YCMC. There you can find written reviews from customers having experience with YCMC products and other services.
About YCMC
Your City My City is a family-owned fashion brand selling retail store that was founded in Baltimore, USA 70 years ago. At present, the products they are selling are from renowned brands. Their stores and online shops are also used to launch new articles. For the last 70 years, they have opened 40 retail outlets and a brand named YCMC. You can find their stores in New York, Washington DC and Virginia. Besides, they are also engaged in corporate social responsibility programs like sports leagues, playgrounds, food drives and scholarships.
Products and services offered by YCMC
YCMC offers products for men, women and kids as well. In their men category, they offer shoes like sneakers, boots, slides and sandals. Men clothing includes tees, hoodies, jeans, sweatpants, shorts and outerwear. Accessories for men are headwear, underwear, socks, face masks, bags and backpacks. Similarly, the women shoe range includes sneakers, boots & booties and slides & sandals. Women clothing has tops, bottoms, dresses & jumpsuits and outerwear & vests. Women accessories are bags & backpacks, underwear, face masks and shoe care.
Kids section also has a variety that can be bought according to the age, infant/toddler, little kids and big kids. The kid's shoe category offers sneakers and boots whereas within clothing there are boys' clothing only. The kid's accessories include backpacks and shoe care.
YCMC is their brand which also offers the same variety that they are offering of the other brands. The brands they are authorised to sell are Adidas, Bread Gang, Caliber, Champion, Converse, Dr Martens, EAT, EPTM, FCA, FILA, Jordan, Jordan Craig, New Balance, New Era, Nike, Pro Standard, PSD, PUMA, Reebok, Sneaker Lab, Sprayground, Stance, Timberland, Under Armour and Vans.
Compliments, complaints and tips for YCMC
For customer reviews and feedback, YCMC offers space under every single product as well as their social media profiles. ReviewsBird.com also provides you with the opportunity to rate and write regarding the products and services YCMC provides. Have you already tested their products? You can write and share your opinion with others on our General page.