Reviews babyshop.de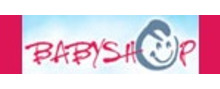 Over the recent years, the buying behaviour of consumers has been evolved rapidly. Online shops of conventional retailers are a moment of peace in everyday needs for working people, especially parents. Similar is the case when you are planning to shop for your infants and kids up to 4 years of age. Established childrenbrands are a priority of every parent. However, if you want to visit every outlet in person, it requires a lot of time and engagement.
Retailers of multiple brands could be a conceivable option. The Baby Shop or babyshop.de is selling numerous children brands under one roof. The Baby Shop offers products to its customers on physical outlets as well as has built a network to ship orders received at their website to other countries of the world. The feedback or customer review about the products and services offered by babyshop.de on our website can serve as a source of scheduling your next purchase to foresee the upcoming needs of your baby.
About Baby Shop
Gerhard Hunstig was established in 1937 in Paderborn, Germany. Their online store, Baby Shop was live in the year 1998. For approximately 80 years, they have been selling baby and children products of different brands. There are numerous brands whose products are sold on their outlet at Pedarborn and online store. There are approximately 120brands available on the Baby Shop. Some of which are Babyjogger, Hauck, Teutonia, Mutsy, Britax Romer, Recaro, Sterntaler, Geuther, Quinny, Dorel, Steiff, ALVI, Concord, Maxi-Cosi, Storchenmuhle, Odenwalder, Chicco and many others.
Product and services provided by the Baby Shop
There are more than 120 brands whose products are available on the Baby Shop. There are several categories under which they are offering babies and children products up to the age of 4 years. These categories include baby strollers, carriers & prams, clothes, sleeping accessories, safety, nursery, nutrition & care and toys.
Besides, their staff is also available to receive calls and emails to address your queries. Their support staff consists of parents, grandparents and aunts to advise the customers. The Baby Shop is also providing after-sales services. In case of any breakage or wear and tear, you just need to send a picture of the broken product to receive the part that needs replacement. If the part replacement doesn't seem to be the solution, they replace the product with a new one. Moreover, the Baby Shop also offers batteries replacement. Their batteries have a crossed dustbin symbol which means that you don't need to throw them off.
Compliments, Complaints and Tips for the Baby Shop
Are you a parent? Have spent a lot of time looking for multi-brand stores? or Have an experience of buying from the Baby Shop? Online or maybe from their Paderborn Store. You can write your review here at ReviewsBird. In this way, you can help other parents looking to shop for their children.
After spending approximately 80 years in this business, Baby Shop still provides the opportunity to review their products. Besides, they have also shared their numbers and emails for taking your responses and tips regarding their products and services.