Reviews BeautifiedYou.com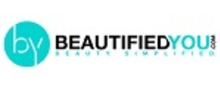 Having the correct skincare regime and products is essential to have healthy glowing skin. BeautifiedYou.com aims to provide such products and plans that can help one meet their skin goals. But is it the right beauty brand for you? Customer reviews can help you decide if you should go out and buy one of its beauty bags. They can suggest if their beauty experts guide right! Read on to find out more about them.
About BeautifiedYou.com
Founded in 2010, it is an authorized and licensed skincare and haircare retailer focused on high-end, high-quality, and physician-grade beauty products. Based in Los Angeles, California it is a small business that sells authentic products accompanied by manufacturer's warranties. They have a warehouse in Downtown Los Angeles, CA and have a store in San Dimas as well. Co-founded by Jimmy Nguyen, the beauty store is led by the leadership of medical director Dr Charles A. Leroy, MD. He is a graduate of the Georgetown School of Medicine with specialized training in Molecular Biology. With over 50 years of experience in health and wellness, he is also a Certified Age Management Specialist. They have over 90 brand associations including (and not limited to) La Roche-Posay, Peter Thomas Roth, Dermalogica, Cellex-C, Citrix, Clarisonic etc. Further, they offer gift certificates with a special Christmas theme and a simple theme year-round.
Products and beauty bags
From shavings kits involving brushes, aftershaves to hair care and anti-ageing treatments, the store has a lot to offer to its male customers. They also have facial treatments and offer soaps and perfumes in the body care category. One can also buy sunscreen to protect the skin against the harsh weather. From make-up items consisting of blenders, brushes, lip gloss to palettes, the beauty store features a lot of options for female clientele as well. They have skin perfectors, UV protectors and hydration sprays as well. Also, they offer beauty bags which are assorted packages that have ten to twelve varied samples handpicked by beauty experts. These samples include moisturizers, masques, cleansers and everything in between. The beauty bag also has a deluxe variation with 15-20 samples which will have more products ranging from skincare to cosmetics.
Shipping and returns
They ship internationally and these international orders may be subject to customs and regulation fees. They have also implemented a 30-day return policy to make shopping hassle-free. However one needs to obtain a Return Merchandise Authorization number (RMA) without which a return will not be accepted. They guarantee a low price and match the price of the product under certain conditions.
Complaints and compliments for BeautifiedYou.com
Have you ever bought products from BeautifiedYou.com or consulted their experts for a skin-related solution? Leave us feedback sharing your experience for everyone to read. Do tell us if they suggested the right products based on your requirements. Also, read existing reviews to find out more about the services and quality of beautifiedyou.com. Many of the existing queries can be resolved quickly by reading the customer reviews so start now!