Reviews Cettire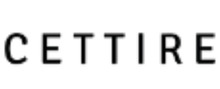 Luxury wear has a long history. Before the spread of the ready to wear garments, clothes were majorly custom made to fit an individual. With raw textiles and more hands-on production, the clothes had a longer life. The 19th century was when modern fashion houses that are industry-based and run by designers began to emerge. Exclusive brands commenced small Italian or French businesses focusing on creative designs. By still maintaining the tradition of carefully handcrafted fashions and high-quality materials, luxury wear is still being produced. There are some interesting facts about fashion, and this includes that in the US every person possesses an average of seven pairs of jeans which means one for every day. For decades men have been wearing shorts, but women were only permitted to wear them after the Second World War. One of the reasons that they were allowed after the Second World War is the fact that that there was less fabric available, and shorts were the cost-effective option. The most popular clothing items in the world is the T-shirt and statistics indicate that about 2 billion T-shirts are sold each year. In early times purple garments were only worn by emperors, magistrates and other aristocracy members in Italy. The oldest item of clothing is the loincloth and the second oldest is the skirt which is still popular today. The first-ever fashion magazine was sold in 1586 in Germany. While many other products are experiencing an increase in price, cloths prices are decreasing and have had an 8.5% downwards trend since 1992. Swimsuits were not popular among women in the early times and in 1907 a woman was arrested in Boston on a beach for wearing a swimsuit.
About Cettire
Cettire is an online shop specializing in offering luxury fashion. The company offers its client a range of products from nearly 200 designers. These products include men's and women's wear from globally renowned brands such as Gucci, Prada, Balenciaga, and Valentino.
Products and services of Cettire
The company offers its products in 3 major categories, men's women's and designers. As far as women's clothing is concerned, the company offers jackets, dresses, jumpsuits, jeans, pants, knitwear, skirts and shorts. It also offers shoes such as boots, pumps, flat shoes, sneakers, and sandals. In bags, the company offers clutch bags, tote bags, messenger, and crossbody bags. In men's, the company offers jeans, jackets, shirts, sweaters, pants, shoes such as sneakers, lace-up shoes, and loafers. In designers, the company offers Chloe, Burberry, Balenciaga, Marni, Fendi, MCM, Gucci, furls, Bao Bao, among others.
Compliments, complaints, and tips for Cettire
The company strives to ensure it offers a seamless client service and an outstanding user experience. The company offers carefully selected products that are made using cutting edge technology and has a payment system that is easy to use. The company also offers free shipping and ensure that clients receive their items on time. If a client t isn't satisfied with the product, the company has an easy to return process.If you have used their products, leave a review on US-Reviews.
Huge Affordable Online Shopping Review || Designer Lehenga Online Shopping India JoshIndia Website