Reviews Creation L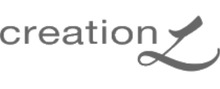 Women's fashion has faced changes over the years. The original purpose of clothes was to cover the body, preventing it from cold and diseases. The clothes later were divided into women's wear and male wear. It was later used to portray status, personality, events, and more. Women's fashion has been growing over the years. In the 1920s, the flapper fashions were characterized as having brazenness and boldness attributes. The freedom and increasing influence on naturalness were the main characteristics of women's dress changes during the early 20th century. There was a peace in this era, a good ground for creativity in music, art, and design. Each era has brought with its new inventions and shifts in designing women wear. However, most current designers draw inspiration from the past and use them to create future trends or unique styles. The development of technology has also allowed businesses to produce the latest trend on a large scale cheaply. The businesses now use automated technology, thus improving on quality and quantity. The internet has also allowed the business to put their products online, thus reaching a wider female market. By establishing online stores, these businesses can retail at a large scale with fewer expenses than traditional brick and mortar.
About Creation L
Creation L is an online site for women fashion that aims at providing quality and fashionable products to all their female customers at an affordable price. The L-word is a symbolic representation of life, laughter, luxury, and lifestyle. The company uses quality manufacturing, products, design, and construction standards to make appealing products to customers. These products come in different sizes allowing all customer groups to find a fitting size. They produce women's fashion that is smart and sporty and also stylish and sophisticated. Their clothes are aimed at enabling women to express their personality and stand out. They also have customer services that help customers throughout their shopping experience and can be accessed by phone or mail. They also have a live chat for assistance if the customer service is offline or delay to reply.
Products and Services of Creation L
Creation L has a wide range of women fashion wears. They come in different sizes ranging from 4 to 22. They also have petite sizes, and users can customize them by color. Their products range from elegant and sophisticated to comfortable and sporty. The company also uses its social media pages to post the latest products. Their product comes in different varieties, including dresses, blouses, tees, sweaters, sleep and beach, bottoms, jackets, sweaters, and more. They have a wide variety of each collection and sell them at an affordable price. The customer can also quicken his order through the quick order feature to enter the item number and place the order faster. The customer can also track his order easily.
Compliments, complaints, and tips for Creation L
Have you ever bought a female fashion item from Creation L? Comment on the product's quality? How if their pricing? How would you rate their customer service? Did you experience any delay in the shipment? Would you recommend someone to Creation L? If you have used their products, leave a customer review on ReviewsBird.com.