Reviews Danbury Mint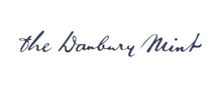 Gift–hunting is not an easy task. Finding the right gift for your friends, family or significant other can take hours and hours of searching. However, buying a gift is not the problem here but knowing what gift to buy and where to find it is the key troubling process. Danbury Mint is one such company that provides customers with a selection of gift categories to choose from, via an online shop.
About Danbury Mint
It is a company that now sells a vast variety of collectables. However, back in the day, they made celebratory medals to pay homage to the different achievements of the country. Founded in 1969 in Connecticut, Danbury mint has created multiple medals, figurines, sculptures to celebrate the heroes of America. However, now they offer a range of gifts from the categories of apparel,jewellery, home decor, coin sets, and handbags.
Furthermore, they claim to give half of their profits to aid mental health research. Also, it is one of the few competitors that offer coin sets in an online shop. Moreover, they provide customized gifts as well. Danbury Mint has been around for a long time. Therefore, they have a myriad of reviews and feedbacks which you can find to see if they meet your gift hunting requirements.
Products and Services of Danbury Mint
Danbury Mint offers handbags and customized coin sets as well as paper currency which are suitable for all collectors looking for something new to buy. Furthermore, they also sell a large variety of home decor from plaques to die-cast cars. You can buy sweaters and hoodies from their catalogue as well. They also sell jewellery such as pendants, bracelets, and rings, etc. that are sorted by birthstones. You can also purchase customized jewellery here. Moreover, they have couples' jewellery, military jewellery, and religious jewellery.
Are Danbury Mint ornaments real gold?
The ornaments they provide are made with brass and plated with real 23K gold.
Danbury Mint's customer service offers customers a return policy, any product purchased can be replaced or refunded within 90 days. Furthermore, they send in-stock items within one week of purchase while customized items take at least two weeks. Their privacy policy promises secure shopping as well; a security system ensuring safer transactions. Anything you choose from their catalogue can be tracked from their website. Lastly, they accept all major credit and debit cards and even Paypal transactions are an option.
However, they do charge extra for foreign orders and additional sales tax is also applied. Moreover, you can call their customer service to modify your order(s).
Compliments, Complains and Tips for Danbury Mint
If you have purchased products from Danbury Mint, then feel free to leave a review about your experience and feedback about the product. That way, other customers can decide on buying from their wide range of collectables. Also, any comments, questions, and concerns are welcomed by all customers because genuine feedback will also help Danbury Mint in improving their products and customer reviews. In addition, by taking a look at the reviews on our homepage you can now make a decision easily!