Reviews DiscountFilters.com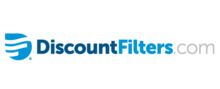 Are your home filters working? Do you want to buy one or you want to breathe fresh air? Filters are recommended for survival in your home. For healthy living, clean air is required by our respiratory organs. DiscountFilters.com sells filters and conditioners that you may want to check out. Read their online customer reviews to understand and know the product type they offer, their features, description and how they work before you make a purchase.
About DiscountFilters.com
They are a manufacturing, filtration, Ecommerce, filters and Consumer Goods company located in Greenwood, Indiana, the United States of America. DiscountFilters.com is a private company that was founded in 2002. They have partnered with affiliate companies such as National Filter Sales and Midwest Purification to offer their services; check this out from their reviews. You can contact them by phone at (888) 407-5688 or send them an email at contact@discountfilters.com. Their customer service hours are on weekdays from Monday to Friday from 9:00 AM - 4:00 PM Eastern Standard Time. They are also found on social media platforms such as Facebook, Twitter, Pinterest and youtube.
Products and Services of DiscountFilters.com
They sell a wide range of filter products that are used as home humidifiers. Also, they offer services such as the return of goods and shipping services. Their products include refrigerator filters, air filters, pool & spa, humidifier filters, water filters, air filters, and new & cool. Their refrigerator filters are categorised in brands such as Samsung, Hotpoint, Amana, BOSCH, IKEA and LG. Their air filters are also organised by type and brand. The classes include furnace filters, air conditioner filters and return grille filters. The humidifier filters which they offer are humidifier panels and humidifier wicks & pads. They also provide other humidifier products: portable humidifier filters, humidifier parts & water panel trays, and AIRx Ideal Comfort. Self-Adjusting Humidifier. The pool and spa products are pool and spa filters and pool and spa accessories. All water filters from DiscountFilters.com are shower filters, inline filters, sediment filters, under sink water filters, water pitcher filters and point of entry water filters. The types of services they offer include return services. They give a guide on how to process the return process. They provide a one-year return policy from the date of purchase, after which they inspect the goods and process a refund or exchange within seven days. DiscountFilters.com offers shipping services which are done within three to ten working days. They use FedEx to deliver the products, which are done on weekdays. They also highlight how to track your order right from the warehouses to your delivery place.
Compliment, Services and Tips about DiscountFilters.com
Have you ever purchased goods or services from DiscountFilters.com? Were they of help to you? Do you wish to compliment them or raise a complaint about their services? You can also give them some tips on how to improve their services and products. Share your customer feedback and experience with them or their services and products to other customers who want to purchase their goods.