Reviews Fig Linens & Home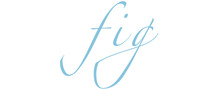 A luxurious home is the dream of everyone. Home decor and styling are a passion. Especially when you make a new house you want to interior designingit and make it beautiful. From customized bedding, washroom, and kitchen to furniture, household items, and much more, You have to make everything super beautiful. If you plan to purchase any home décor or other items, there are several aspects that can affect your purchase. Go through the customer reviews here about these online stores to make a good choice.
About Fig Linens & Home
Fig Linen & Home,
is an Interior Design and Fine Linens Boutique located in Westport, CT. They offer an extensive selection of luxury linens and textiles for your bedroom, bathroom, and table. Along with bedding and towels, you can find many other items there. They also offer products in custom bedding, custom bath, and decorative pillows. Figlinens also offer upholstered pieces, case-good furniture, mirrors, and apothecary delights. They offer design consultation by phone or email as you shop from their site.
Fig Linens and Home sell various products including luxury bed, bath, and Table Linens. With additional accessories for home & garden, lamps, decorative pillows, and mirrors, along with lovely gifts, loungewear & apothecary, we can turn your house into a home.
Brands carried include Pratesi, Sferra, Matouk, John Robshaw, Yves Delorme, Nancy Koltes, Kevin O'Brien, Home Treasures, Abyss, Habidecor, Kim Seybert, Bodrum, Beatriz Ball, Scandia Down, Downright Pillows and Comforters, Ryan Studio, and many more.
Products and Services of Fig Linens & Home
Fig Linens & Home, offer a variety of products in the categories of Home, Bed, Bath, Table, Boutique, Decors, Throws, and Organic Linens. In the category of bath, they sell bath towels, bath rugs, robes, accessories, tissue box covers, bathroom vanities, beach towels, shower curtains, apothecary and etc. They offer in the category of home they sell decorative pillows, lighting, mirrors, throws, rugs, trays and containers, decorative boxes, window curtains, furniture, dressing, and outdoor living items.
Fig linens & home, under the category of Table also offer napkins & placemats, table cloths, table runners, tea towels, aprons, and kitchen linens. They offer fine linens, bedding, quilts, coverlets, and more for the perfect bedroom. Towels, rugs, bath accessories for your luxury bathroom and powder room. Custom table linens and napkins for dining.
They also sell Mirrors, lamps, and furnishings items of a bedroom, bathroom, and dining. They offer a full range of services from in-home consultation and design, a boutique full of sheets, duvets, coverlets, and down comforters. All these are offered online along with shipping around the world.
Their most selling brands are Kevin O'Brien, Peacock Alley, Alicia Adams Alpaca, Mike + Ally, Frette, Downright and Scandia, Sferra, Matouk, Yves Delorme, Abyss, Habidecor, Lili Alessandra, John Robshaw, Coyuchi, Pom pom at home and Designers Guild.
Complaints, Opinions, and Suggestions for Fig Linens & Home
Do you have purchased any home decor or other products from Fig linens & home? Is there anything about them you want to tell? Do you want to give any feedback or suggestions for Fig Linens & Home? Your experience in this regard will help others to decide well before buying anything in this category. It will also help the company to improve its products and services as well. Kindly share your suggestions, review, and feedback with us.