Reviews GEEKMAXI.COM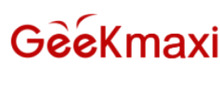 Technologies make our more life easier. We are living in the generation where technology is the most important aspect of life. We are surrounded by a lot of things which is just made for our rest. We even cannot imagine our life without these things. For instance, if we talk about motorbike then we even think our life without any vehicle. There are a lot more things like these technologies. Even when you start to think about your own fitness you also need a lot of equipment through which you can proceed. We here at review-bird provide you with a review of the company where you can find the innovative technology to make your life more comfortable. We at Review-Bird give you an honest review about the company. Reading online review facilitates the person to about the brand. Geekmaxi is an online brand where they are providing the technical products with a lot of brands. Read the online review for complete knowledge about the company.
About Geekmaxi:
The Geekmaxi is a brand owned by a group of a person located in Hong Kong. The brand founded in 2017. The company sells the products by different brands. They are not only a retailer but also a wholesaler. The company provides the home gadgets, sports and exercise products through which your life became easier. The company has a tough privacy policy. You just have to enter your necessary information for placing the order. You can order anything from vacuum cleaner to treadmill. The payment method is also easy they use PayPal, Credit Card, Sofort, Giropay, iDeal and Dotpay. The prices they show are in Euros. They ship products from DE and china warehouses to euro countries. The company also provide affiliate program for others just promote the website and if they receive the order by your link then they will give you a commission as per order.
Product and services offered by Geekmaxi:
The geekmaxi has a vast range of products. They can make your home a smart home. The main products they have a vacuum cleaner, 3D printers. Projectors, house wears and Gadgets. The company is working with a lot of big brands like Xiaomi, jimmy, Roidmi, Dreame, Fiido, Kugoo etc. if you are searching for sports and outdoor products then you should stop here. Don't search anymore as you can have a lot of products like E-bike, scooter, skateboards, exercise equipment etc. their moped bike is really good. Xiaomi Urevo U1 Ultra-Thin Smart Fitness Walking Machine (EU Version) is the greatest product they have.
the company also give a lot of electronic items like fastest chargers, Sdcard, cables, mouse and keyboards, Bluetooth speakers, camera mounts, headphones and hand freesfromdifferentbrands. The company is a one-stop solution of all the electronic items.
Complaints, compliments and tips about Geekmaxi:
have you ever purchased any electronic item from them? Trued their latest gadgets? How was your experience? Tell us your review here at Review-bird and help others. They provide return and exchange services so what about it? Are they giving serious reply after selling the product? Share your honest review here.
The Best Online Clothing Stores For All Budgets