Reviews HIKERS Co.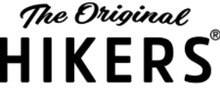 Suspenders are leather or fabric straps that are worn above the shoulders to hold your trouser. The straps can either be entirely elasticated or only can have attachments ends that have been elasticated. A majority of them are of woven cloth, and at the back, they either form Y or X shapes. Clips or buttons are usually used to attach suspenders trousers using leather tabs at the end. Suspenders have a long history and are thought to have been in existence since 300 years ago; however, the modern braces were initially popularized as braces in 1822.For the past century, suspenders have been in and out of fashion, however recently, there has been a revival in interest, the resurgence being attributed to films such as Wall Street. Today newscasters, a majority of business people, and professionals, including lawyers, still wear suspenders. Various materials are used in the manufacture of suspenders, with new additions being rayons and synthetic fibers. Commonly rayon of high quality is often used having an elastic webbing and, at times, tubed suiting and silk webbing from mills such as Dugdale bros of England.
About HIKERS Co.
HIKERS Co. is a company founded on the belief that every person deserves to be contented. The company's main aim is to keep your pants up without cinching your belt throughout the day. The company's story began with its teams coming up with prototypes using staplers and duct tapes before getting on the original HIKERS.
Products and services of HIKERS Co.
The company offers quality suspenders that will ensure that they always keep your pants ups. HIKERS are made to ensure that even if your pockets are full and you are moving fast, your pants will not fall. The company's products include; HIKERS® Hidden Suspenders v, HIKERS® - Suspenders - Gray, HIKERS® - Suspenders – Black and HIKERS® - Suspenders - Off White.
Compliments, complaints, and tips for HIKERS Co.
HIKERS Co. ensures its suspenders are comfortable as well as casual and versatile. It also strives to ensure a seamless client experience and strives to keep its client data private. It doesn't share any client's information with any third party. Instead, any information provided is only used to make a client's experience better and only takes necessary client information such as name, address, and contact information. The company also offers a 100% iron-clad guarantee, and if a client is not satisfied with a product for some reason they should email the company's support within one year from the date of purchase and one will either get a replacement, exchange or refund. As far as refunds are concerned, the company refunds using the client's original form of payment. Hiker's suspenders are each sized individually to prevent bulky hardware as well as adjustable straps. To ensure you buy the correct size, the company encourages the client to measure their length from once torso from the pants button-hole to the middle back belt loop. Then follow the sizing guide in the company's size to ensure you get the correct fit. If you have used their products, leave a review on ReviewsBird.com.
How to Start An Online Store In 6 Simple Steps