Reviews Jenny Bird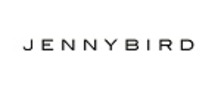 Fashion is the form of expression. It could be of any specific form of clothing, footwear, lifestyle, accessories, and hairstyle. Fashion refers to thepresentationof a person depending on the situation, particular place, and period. Every human being is fashionable in their own way of carrying it. For men, it would be dressing up and for women, it could more than that respectively.
Accessories enhance the personality and for women especially, jewelry comes out to be the most attractive part. Jewelry is a decorative item worn for personal adornment in a form of necklaces, earrings, pendants, etc. Are you a jewelry lover? Well, then Jenny Bird with its range of jewelry is the best answer.
About JennyBird:
Jenny Bird is a leading company in Canada and globally recognized when it comes to jewelry. The company is owned by Jenny Bird herself, who is a leading fashion jewelry designer. It is a Canada-based company which was started in 2008. Initially, the owner started it with the label of handbags and later in 2010 expanded into jewelry. All the jewelry is made in Qingdao, Chinaspecificallyin the province of Shandong located southeast of Beijingwhich is known as the hub for fashion jewelry production.
Products and services provided by Jenny Bird:
Jenny Bird is a center of attention for many celebrities globally because of the range of products it comes up with. The company provides a wide range of jewelry including, hoop earrings,anklets, earrings, necklaces, chokers, bracelets, and rings. The company stands by clearlywith the policies it offers. Jenny Bird shipped their products inCanada and Continental US only. Shipping charges are free but for the PO Box addresses and express shipping, they charge. The shipment takes place within 2-5 business days.
Jenny Bird provides a medium of returning products within 30 days of receiving. Merchandise must be in original condition and unworn if you want to be refunded. Free returns are for orders from Canada and the continental US only. Another policy which the company provides is that a customer can pay their bill in installment through QuadPay. It helps in splitting your total amount into 4 installments and every 2 weeks credit card will be charged.
Information of the customer regarding email address, shipping address, and credit/debit card is kept confidential and only used when required to contact the customer or updating them regarding shipment, promotion, and the products.
Complaints, compliments, and tips for Jenny Bird:
Have you ever used the products provided by Jenny Bird? If yes, then please share your experience and give feedback on our user review. Do you want to compliment? Do you have any tips? We strongly encourage you to share your feedback whether positive or negative and don't hesitate while doing this because customer review is always important not only for the growth of the company but also for other people, your family, friends, and all those around you to decide whether or not to give Jenny Bird a shot.