Reviews Jewelry Affairs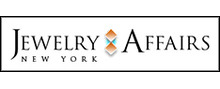 In ancient times jewelry was used for many reasons.Ancient cultures practised the use of jewelry as their way of life. The use of jewelry also was used to differentiate the age group and the position in the community. Jewelry is considered a measure of wealth in some parts of the world. Did you know you can use jewelry for casual purposes? Are you a fashionist or a designer? Get equipped with chains that are of value. You can find Jewelry Affairs Company in New York City in the United States of America. Jewelry Affairs Company is a 5minutes walk from Madison Square Garden. Read online customer reviews about them and know all their services, designs, models, features, and how they carry out their services.
About Jewelry Affairs Company
It is a family-owned online jewelry company with reviews from customers. They specialize in fashion and jewelry. Jewelry Affairs Company is based in New York City in the United States of America. They have been in business for over 40 years. They guide customers to find pieces of jewelry they seek. They have partnered with Quick Jewelry Repairs to ensure repairs of jewelry that are damaged. You can contact them by phone at 888-400-2749. You can also reach them through their email at customerservice@jewelryaffairs.com. You can find them on social media platforms such as Instagram and Facebook. They produce a variety of necklaces, braces, earrings and rings.
Product, Services and Tips of Jewelry Affairs Company
They offer products and services such as chain necklaces & pendants, earrings, rings, bracelets, designing services, children's jewelry and male jewelry. Their designing services are carried out by various designers such as Angelica Collection, Still Novo, Philip Gavriel, Stardust collection, Greek Theme Collection and Byzantine style Jewelry. Their rings are categorized into different categories: toe rings, gold rings, sterling silver rings, and men's wedding bands. They have men's jewelry, including cufflinks, men's necklaces, men's rings, watches and crosses. The other type of services they give is Jewelry repair services. The Quick Jewelry Repairs has partnered with Jewelry Affairs and they are offering ways to repair jewelry that is damaged. They have a return policy that provides a 30-day return policy on products purchased within 30 days of receipt. Shipping services are among other services they offer, which are done within two to five business days after an order is placed. Jewelry care is another service they provide to ensure that the jewelry is clean and maintained. They do this by giving tips on how to take care of them.
Compliment, Complaint and Tips on Jewelry Affairs Company
Ever used Jewelry products and services from Jewelry Affairs Company? Could you share your experience and feedback with the other customers? Do you wish to compliment, give them tips on how to better their products and services? You can also rate their products and services. Please do this by giving your review on your experience using their services and products. An honest review will be of help to other customers and Jewelry Affairs Company.